More news at RushtoPress.org
#RushtoPress @ECPA @ChristianBkExpo
ECPA INTRODUCES KENNETH N. TAYLOR LIFETIME ACHIEVEMENT AWARD
CONTACT:
Stan Jantz, Executive Director, ECPA, sjantz@ecpa.org or 480-966-3998
Todd Starowitz, Senior Public Relations Manager, Tyndale House Publishers, toddstarowitz@tyndale.com, (630) 784-5397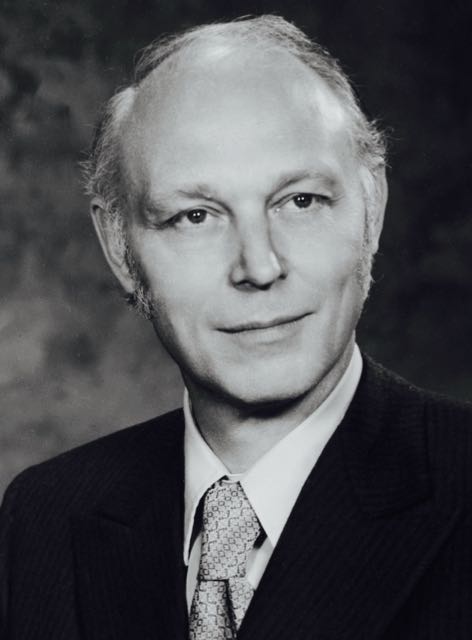 CAROL STREAM, ILL. (May 31, 2016) – The Evangelical Christian Publishers Association (ECPA) earlier this month announced that it has introduced the Kenneth N. Taylor Lifetime Achievement Award. Dr. Kenneth N. Taylor (1917-2005) was the Director of Moody Press from 1948 to 1961, and founded Tyndale House Publishers in 1962.

The award has been established to recognize a Christian publishing leader who exemplifies a lifetime of achievement through initiatives and programs that have spread the Good News of Jesus Christ. The announcement was made by ECPA Executive Director Stan Jantz at the Industry Awards Celebration held at the Sheraton Music City Hotel in Nashville on May 3rd.
"My family and I are very appreciative that this award has been named in honor of my late husband, Kenneth Taylor," said Margaret Taylor. "He would have been embarrassed by this honor, but he was pleased to receive an ECPA lifetime achievement award himself in 1984. Above all, he would encourage all who are involved in Christian publishing to read the Bible."
Award nominations can be made online at www.ECPA.org/lifetime. Recipients are selected by the ECPA Recognition Committee and Board of Directors.

Taylor's lifelong passion was to make the Scriptures understandable and accessible for all people. In line with that passion, he devoted his life's work to significant translation and publishing works, including:
Paraphrased The Living Bible, with sales of more than 40 million copies.
Served as a member of the Bible Translation Committee for the New Living Translation, with sales of more than 33 million copies.
Created and published The One Year Bible, with sales of more than 6 million copies.
Wrote and published The Bible in Pictures for Little Eyes, which has been translated into 54 languages, with sales of more than 1.6 million copies since it was first published in 1956.
Wrote and published My First Bible in Pictures, which has been translated into more than 100 languages, with domestic and international sales of more than 5 million copies.
Dr. Taylor was a man of prayer and generosity. He and his wife, Margaret, founded Tyndale House Foundation in 1963. All royalties from sales of The Living Bible and the New Living Translation have been channeled into the Foundation. And finally, the Taylors gave the ownership of Tyndale House Publishers to the Foundation, which continues to support Bible translation and mission projects around the world.
Ken Taylor wrote in his autobiography, My Life: A Guided Tour: "I have never had a life verse, but one verse summarizes my heart's desire of many years: 'Just tell me what to do and I will do it, Lord. As long as I live I'll wholeheartedly obey.' (Ps. 119:33-34, TLB)"
"The Christian book industry is indebted to Ken Taylor for his groundbreaking Living Bible paraphrase, as well as for the outstanding publishing company he founded," said ECPA executive director Stan Jantz. "ECPA is excited to name this significant lifetime achievement award after someone God used in a mighty way to impact the world for Christ."
###
Tyndale House Publishers, founded in 1962, is the world's largest privately held Christian publisher of books, Bibles, and digital media. Tyndale has published many New York Times bestsellers. The largest portion of its profit goes to the nonprofit Tyndale House Foundation, which makes grants to help meet the physical and spiritual needs of people around the world. Tyndale was founded to publish Living Letters, which later comprised part of The Living Bible, a contemporary paraphrase of the Bible that became a global publishing phenomenon. Tyndale now publishes the Holy Bible, New Living Translation (NLT), the translation of choice for millions of people.
The Evangelical Christian Publishers Association (ECPA) is an international non-profit trade organization, comprised of nearly 200 member companies worldwide, representing a combined revenue of nearly $1.4 billion. Since 1974, ECPA has strengthened Christian publishing by building Networking, Information, and Advocacy opportunities within the industry and across multiple channels so that our members can more effectively produce and deliver transformational Christian content. For more information about ECPA: 480-966-3998, info@ecpa.org www.ecpa.org.