October 23, 2017 Edition
Industry News

Industry partners support Art of Writing and Christy Award™ events following PubU
ECPA is pleased to announce broad-based support from the Christian publishing and fiction communities for the upcoming Art of Writing conference and Christy Award™ Gala held November 8 at Lipscomb University in Nashville.
Major Christian fiction publishers are helping to underwrite the Gala where the winning novels will be announced.  The program will feature Andrew Peterson, Karen Kingsbury, Chris Fabry, and more.  Underwriters for the dinner celebration include Baker Publishing Group, Tyndale House, Howard, Gilead, Kregel, WaterBrook and Multnomah, Worthy, Barbour, and HarperCollins Christian Publishing.
In addition, the following literary partners have lent their support to both events honoring the impact of faith and storytelling:  ACFW, AuthorTalk, Chi Libris, Christian Fiction Readers Retreat, Christian Writers Institute, DCJA, Family Fiction, Litfuse Publicity, Mount Hermon Christian Writers, The Rabbit Room, SoCal Christian Writers, Writing For Your Life.
"ECPA is grateful for the support our publishing members and literary partners have given The Christy Award and the Art of Writing conference," said ECPA Director Stan Jantz. "Their investment in these programs and the books that fuel them is so important for the advancement of exceptional Christian fiction."
The two events immediately follow PubU, a training and networking event gathering over 200 Christian publishing professionals in editorial, marketing, production, design, rights, and more.
Registration and information for the Art of Writing seminars and Christy Award Gala is at ChristyAwards.com.
Media Announcements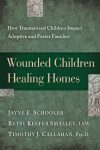 NavPress Title, "Wounded Children, Healing Homes," featured on NBC's Emmy-nominated drama "This Is Us"
"This is Us," the Emmy-nominated drama that airs Tuesdays on NBC, referenced a NavPress title in its fourth show of the second season that aired Oct. 17. In the episode, "Wounded Children, Healing Homes: How Traumatized Children Impact Adoptive and Foster Families" is read by Randall and Beth Pearson (played by Sterling K. Brown and Susan Watson), who have recently become foster parents.  "Wounded Children, Healing Homes," which was written by Jane Schooler, Betsy Keefer Smalley, and Timothy Callahan, first released in 2010.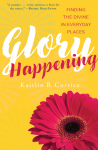 Kaitlin B. Curtice, debut author of "Glory Happening: Finding the Divine in Everyday Places," is scheduled to speak at Why Christian with Rachel Held Evans and Nadia Bolz-Weber, March 16-17 in Durham, NC. Her new book "Glory Happening" began to ship this week with a set of endorsers that include Richard Rohr, Rachel Macy Stafford, Brian McLaren, and Rachel Held Evans.
Read More...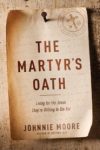 Bible Gateway interviews Johnnie Moore, author of "The Martyr's Oath"
Is your perspective on the state of the church worldwide too comfortable? What do you think when you hear about the astonishing escalation in Christian persecution in the 21stcentury? What should you be doing about it? Bible Gateway interviewed Johnnie Moore (@JohnnieM) about his book, The Martyr's Oath: Living for the Jesus They're Willing to Die For (Tyndale House, 2017).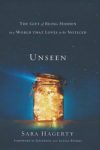 Bible Gateway interviews Sara Hagerty, author of "Unseen: The Gift of Being Hidden in a World That Loves to Be Noticed"
How does the Bible story of Mary of Bethany equip you to use "unseen" moments to draw your heart closer to God? Bible Gateway interviewed Sara Hagerty (@SaraHagerty) about her book, Unseen: The Gift of Being Hidden in a World That Loves to Be Noticed(Zondervan, 2017).
Product News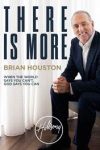 Brian Houston, Global Senior Pastor of the worldwide Hillsong Church and President and Executive Producer of the popular Hillsong Music, with songs sung by more than 50 million people each Sunday, is set to author a new book with WaterBrook, an imprint of the Crown Publishing Group, a division of Penguin Random House. "There is More: When the World Says You Can't - God Says You Can" is scheduled to publish in the United States on March 20, 2018, and on March 19, 2018, from Ebury at Penguin Random House Australia. In addition, Houston will host a 26-city national 'Hillsong Nights' tour.
Read More...

Sola scriptura (Latin for "by Scripture alone"), the foundation of the Protestant Reformation 500 years ago, was a call to return to the roots of our faith by embracing Scripture alone as our highest authority. The NIV Sola Scriptura Bible Project shares that vision and invites us to read the living Word in its most ancient arrangement.
Read More...

Dr. Ed Stetzer has signed with Tyndale Momentum to publish a major trade book that addresses what it means for Christians to live positively, courageously, and on mission in a culture that is increasingly contemptuous of Christian values. Stetzer, executive director of the Billy Graham Center for Evangelism and the Billy Graham Distinguished Endowed Chair for Church, Mission, and Evangelism at Wheaton College, will analyze our current cultural moment and assess the unique challenges and opportunities Christians face in his yet-to-be-titled, ground-breaking book due to be released during the fall of 2018.
Read More...
Other News