January 15, 2018 Edition

Happy MLK Day
From its first publication in 1963, Letter From Birmingham Jail by Dr. Martin Luther King Jr., quickly spread around the country as a manifesto articulating the urgency in redressing injustice, the interconnectedness of citizens, the necessity of discernment in responding rightly to unjust laws, and the demands of courage born of faith.  Order a copy from The Trinity Forum here.
Industry News

Barbour Publishing CEO, Timothy Martins, has announced the promotion of Mary Burns to the position of President and Chief Operating Officer, effective January 1, 2018. Martins, who served as Barbour's President for over 20 years, will remain active with the company as Chief Executive Officer and serving on the company's board of directors. Mary Burns, a twenty-three-year veteran of Barbour Publishing, has served as Vice President of Marketing for the majority of that time.
Read More...

Ligonier Ministries has launched Ask Ligonier, a 24/6 biblical and theological chat service staffed by a well-trained team. The team is strategically located across various continents and timezones. The chat service is available 24 hours per day, Monday through Saturday, on Ligonier.org, the Ligonier App, Facebook.com/Ligonier, and Twitter.com/Ligonier. On Sundays, anyone can leave a message and receive a response within 24 business hours.
Read More...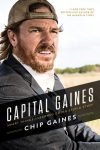 New releases dominate the January Christian Bestsellers list
New and recent releases continue to drive the Christian publishing industry. According to ECPA's bestsellers lists for January 2018—reflecting POS data compiled by NPD BookScan in December—the #1 books in the Top 50, the Top 25 nonfiction, and the Top 25 fiction bestsellers lists were all released in the Fall 2017 season.  The top selling book in both the Top 50 general list and the Top 25 nonfiction list was Capital Gaines by Fixer Upper star Chip Gaines (Thomas Nelson). The #1 selling book in the Top 25 fiction list was Karen Kingsbury's In This Moment (Howard Books).

Moody Publishers welcomes Kathryn Eastham to the publicity team as their new publicist.  Kathryn will create and manage publicity campaigns alongside Janis (Backing) Todd, who serves as the publicity manager.
Read More...

The Parable Group, a leading marketing agency for the Christian product industry, announced that Christmas sales were up for the Christian retailers they serve with print/digital promotions. Collectively, November and December sales were up 0.9%. A key piece of that increase was Thanksgiving week—when sales group-wide increased 3.2%—with 68% of their partner stores seeing greater sales than 2016.
Read More...

MTI is pleased to announce their next on-site conference will be in Africa. Although MTI has trained publishing professionals from over 200 African magazines over the years, this will be the first MTI conference in Africa.
Read More...

Christian Leadership Alliance (CLA) has selected FrontGate Media to help communicate the Alliance's mission and content to key audiences.  FrontGate will support Christian Leadership Alliance on advertising and social marketing strategies/Blog content, as well as promoting existing Alliance content to the Blogging community.
Read More...
Milestones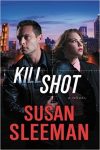 FaithWords novel by Christian bestselling author receives rave reviews
Susan Sleeman, a bestselling and award-winning author of inspirational and clean read romantic suspense books, has received two rave reviews from the trades for her second book in the White Knight Series, KILL SHOT (Faithwords; February 6, 2018). Publishers Weekly says that Sleeman "concentrates on trust and forgiveness in this exciting romantic crime novel," while RT Book Reviews awards 4 out of 5 stars, noting that "the second in the White Knights series is a suspense with a side of romance […] The tension stays consistent throughout the story, and the faith element is seamlessly woven in."
Media Announcements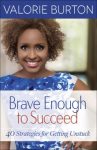 Harvest House Publishers author Valorie Burton started out the New Year keeping busy for her new release "Brave Enough to Succeed" with two national television appearances. On January 1, Burton was interviewed on 'Megyn Kelly Today' about choosing the right resolutions and keeping them. NBC asked Burton to return for an interview January 5 on 'Kathie Lee & Hoda' to discuss the key to successful resolutions, which marked her nineteenth appearance in the last few years. 
Read More...

Bible Gateway interviews Lydia Brownback, author of 'Sing a New Song'
Fear, joy, heartache, anger, frustration, doubt; the book of Psalms displays an incredible range of human emotions as they're expressed toward God in prayer and song. Bible Gateway interviewed Lydia Brownback about her book, 'Sing a New Song: A Woman's Guide to the Psalms' (Crossway, 2017).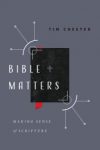 Bible Gateway interviews Tim Chester, author of 'Bible Matters: Making Sense of Scripture'
Do we approach the Bible believing that the One who spoke and brought the universe into existence, whose voice thundered from Mount Sinai, and whose words healed the sick is the same God who speaks to us today through Scripture? Are we reading the Bible not merely to learn information about God but to hear his voice and encounter his presence? Bible Gateway interviewed Tim Chester (@timchestercouk) about his book, 'Bible Matters: Making Sense of Scripture' (InterVarsity Press, 2016).
Product News

Todd Gerelds, author of 'Woodlawn,' believes he has learned the most meaningful life lessons on the playing field. The voice of his coach rings in his head when life gets tough—and it just happens that his coach's voice is also his father's. In 'Always Fall Forward: Life Lessons I'll Never Forget from "The Coach"' (Tyndale Momentum), Gerelds reflects on 52 of his dad's most formative lessons. His dad was Tandy "The Coach" Gerelds, the subject of the film Woodlawn and the man who led his team to victory in the racially charged atmosphere of 1970s Alabama. 
Read More...
Other News