INDUSTRY NEWS
Lion Hudson issues statement clarifying its position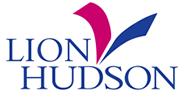 Amidst varying reports, Suzanne Wilson-Higgins, Managing Director of Lion Hudson, has clarified its position: "Lion Hudson PLC is solvent, profitable year to date, and continues to trade. We have made a painful restructure in response to a cash crisis as a result of the withdrawal of a financial institution's support with no alternative sources of finance being agreed, and have sought financial advice. The Company is "In Administration" and Nigel Hamilton-Smith and Geoffrey Rowley were appointed Joint Administrators of the company on 10 February 2017. However, the company is solvent and the underlying business is expected to be profitable in the future. The best possible outcome for creditors is for the company to continue trading which is the intention of the Administrator, the management and staff." All media queries should be directed to the PR department at FRP Advisory at contactus@frpadvisory.com.
---
Firebrand announces upcoming webinars
2/22/17 - Marketing Projects: Title Management Enterprise can be used to track many types of projects, including Marketing campaigns. This webinar will give you an overview of that functionality, and help you see how your Marketing Campaigns, Plans, and Exhibits can be easily tracked and connected to the relevant titles and projects, and more. Register

3/8/17 - Firebrand Update:

This recurring webinar will give you information about the latest updates and changes to our software and services, including new Title Management features coming in the most recent updates. Register

3/29/17 - Title Acquisitions

: This webinar will show you how you can easily track all of the relevant information about your acquisitions projects, including manuscript iterations and peer reviews; multiple versions of projected P&L's for comparison; and acquisition status and schedule reports. Register
Check out our Events page for a list of all of the events and webinars on our schedule.
---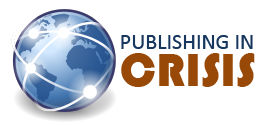 Magazine Training International Opens Discounted
Pre-Registration for the Crisis Publishing Initiative
Christian journalists, editors, publishers, and bloggers from around the world are invited to attend the Crisis Publishing Initiative hosted by Magazine Training International (MTI) Oct. 15-18, 2017, at the Hotel Lövér in Sopron, Hungary. MTI is now accepting pre-registrations at a 25% discount from the regular registration fee of $450. The "Sunrise Special" discounted registration fee is $335, and is available now through April 15, 2017. more
---
Other News:
INDUSTRY

PUBLISHING

EVENTS
---
February's Christian Juvenile Bestsellers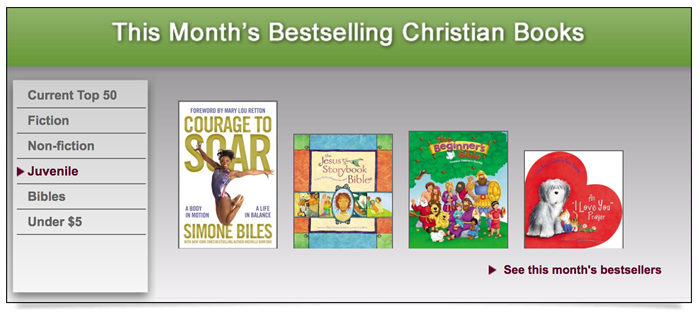 View the Month's bestselling Christian books in Top 50, Fiction, NonFiction, Juvenile, Bibles, Translations, and more
MILESTONES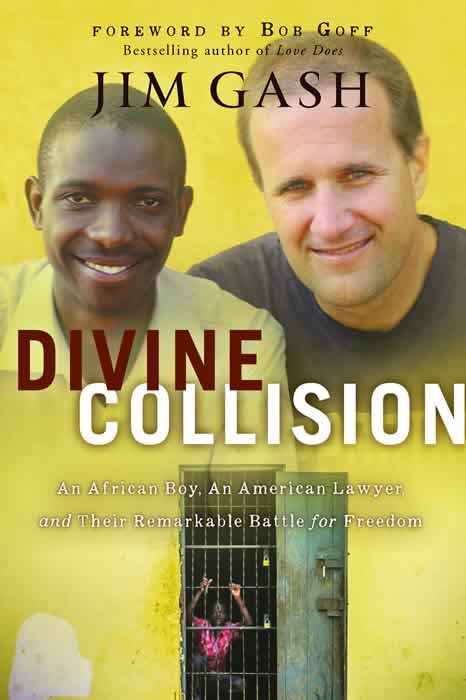 Worthy Publishing's Divine Collision Nominated for Prestigious Audie Award
Worthy Publishing is excited to announce that Divine Collision: An African Boy, An American Lawyer, and their Remarkable Battle for Freedom (January 2016), written by Jim Gash and read by Brandon Batchelar and Jason White, has been nominated for an Audie Award in the Inspirational Faith-Based Non-Fiction category. The audiobook industry's premier awards program in the U.S., the Audies, recognizes distinction in audiobooks and spoken-word entertainment. Winners will be announced during the annual BookExpo 2017 in New York City in May.
MEDIA ANNOUNCEMENTS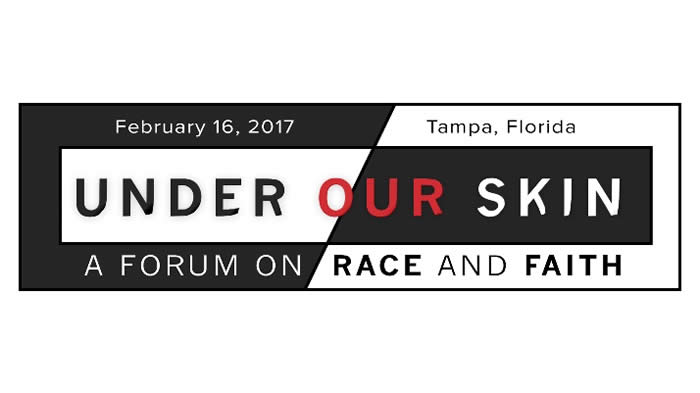 Tyndale House Announces Program Agenda for "Under Our Skin": A Forum on Race and Faith
In November 2014, Benjamin Watson, then a tight end with the New Orleans Saints, posted a Facebook essay expressing the different emotions he felt after a Ferguson, Mo., grand jury voted not to indict a white police officer, Darren Wilson, in the shooting death of Michael Brown, an unarmed black teenager. Watson's Facebook post, which effectively expressed an assortment of emotions that ranged from anger to embarrassment to hopelessness to hopefulness, was "liked" by nearly one million people. more
---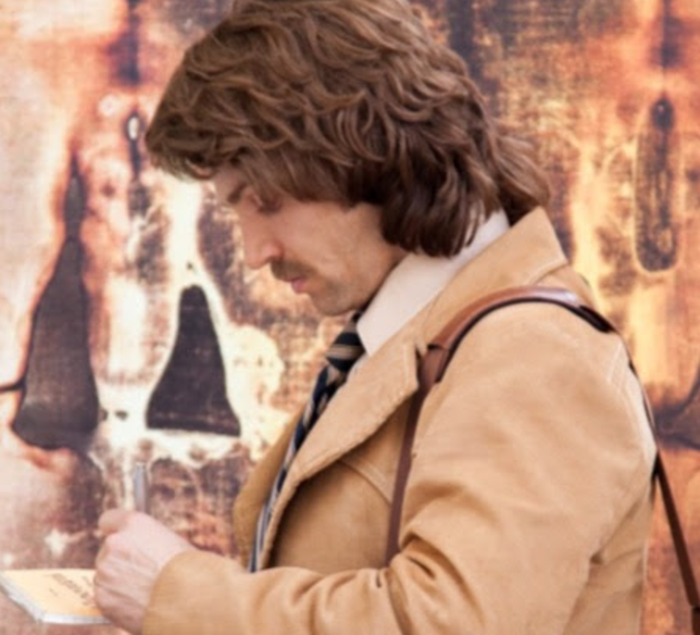 Witness 'The Case for Christ,' One Night Before Its National Theatrical Debut--The Exclusive Live Fathom Event, April 6
Lee Strobel's worldwide best-selling book, The Case for Christ, details his real-life journey from atheism to Christianity. Now, on April 6, for one extraordinary night, the backstory of the skeptic and the facts fills movie theaters as THE CASE FOR CHRIST becomes an exclusive cinema event, featuring author Lee Strobel, live, on big screens nationwide one night before the film's wide release. The Case for Christ Live Event, premiering the theatrical release of Strobel's story, showcases a Q&A after the film with Strobel and his wife, Leslie, and other special guests, on Thursday, April 6, live at 8 p.m. ET, 7 p.m. CT, 6 p.m. MT and tape-delayed to 8 p.m. PT, from Fathom Events and Pure Flix. Tickets for this one-night event are available online at www.FathomEvents.com. For a complete list of theater locations, visit the Fathom Events website (theaters and participants are subject to change). Besides seeing the film and participating in the live Q&A, ticket purchasers receive a free download of the first two chapters of The Case for Christ book. TheCaseForChristMovie.com
---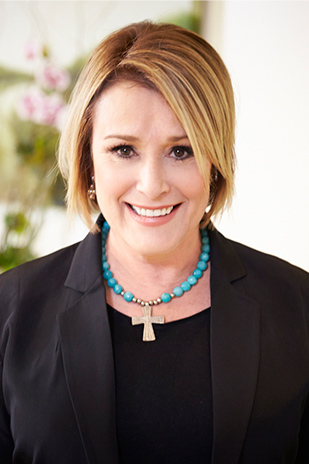 Bible Gateway Interviews Sheila Walsh, author of Where Do I Find Jesus?and The Bible Is My Best Friend Bible Storybook
Teaching children to love God's Word is an important part of parenting. Kids need to see for themselves how God worked in people's lives through the stories of the Bible and how Jesus infuses all of Scripture. In the following question-and-answer, Sheila Walsh (@SheilaWalsh) talks about her books, Where Do I Find Jesus? (B&H Kids, 2016) and The Bible Is My Best Friend Bible Storybook (B&H Kids, 2016).
---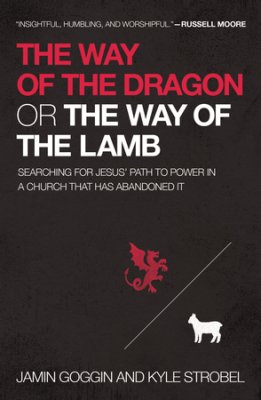 Bible Gateway Interviews Kyle Strobel, coauthor of The Way of the Dragon or the Way of the Lamb: Searching for Jesus' Path of Power in a Church That Has Abandoned It
The Bible teaches a seemingly contradictory way to power: weakness. Are Christian leaders increasingly succumbing to the temptations of power and forgetting Jesus' words to first give it up? What can be learned from the insights of J. I. Packer, Dallas Willard, Marva Dawn, Eugene Peterson, and other spiritual giants? Bible Gateway interviewed Kyle Strobel (@KyleStrobel), who, with Jamin Goggin (@JaminGoggin), authored the book, The Way of the Dragon or the Way of the Lamb: Searching for Jesus' Path of Power in a Church That Has Abandoned It (Thomas Nelson, 2017).
---

PRODUCT NEWS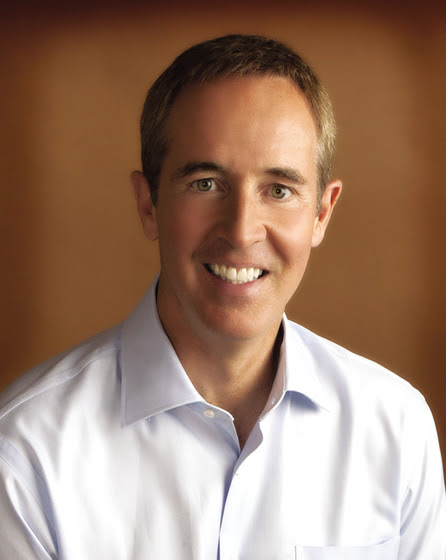 Andy Stanley to Publish Three New Books with Zondervan
Andy Stanley, founder and senior pastor of North Point Ministries and author of more than 20 books, including the bestselling Deep & Wide, has signed a three-book contract with Zondervan. The three books were acquired by Ryan Pazdur, associate publisher and executive editor of Zondervan, and John Raymond, vice president and publisher of trade curriculum.
CAREER CENTER JOB OPENINGS
Endnotes
Submit a News Item
Send your industry related news release to RushtoPress@ecpa.org. Rush to Press is sent every Monday and eligible releases must be received by end of day Friday prior to the Monday's publication, for consideration.
Announce A Job Opening
To announce a job opening in Rush to Press, post it first at the Career Center for Christian Publishing at ecpa.org/careers and your announcement will appear in our next issue.
Subscribe to Rush to Press
To receive Rush to Press, along with other industry updates from ECPA, please follow the instructions here to create or modify your ECPA community profile.
To receive Rush to Press only, subscribe here.
Unsubscribe
If you would like to be removed from the Rush to Press distribution list, please follow instructions to edit your ECPA community profile preferences at http://www.ecpa.org/?unsubscribe.
Advertise
If you would like to reach over 3,000 industry subscribers and media contacts each week, consider advertising in Rush to Press with a banner ad. Contact sponsorship@ecpa.org for more information.
Every press release in this electronic news service is received from the original source. No statement herein can be attributed to ECPA unless originally created by this association. No endorsement expressed or implied.
here