INDUSTRY NEWS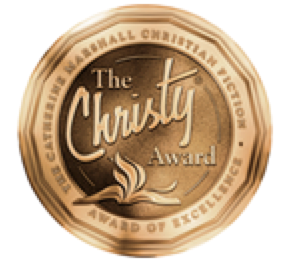 The Christy Award™ has a new home at ECPA
Those administering The Christy Award™, the nation's most prestigious award for Christian fiction, have entered into an agreement with the Evangelical Christian Publishers Association (ECPA) to assume ownership and administration of The Christy Award program beginning September 1, 2016. Donna Kehoe, executive director for The Christy Awards LLC, has been working with ECPA to find a new home for the celebrated award program she has guided since its inception in 1999 when a dozen Christian publishers established a Christian fiction award to recognize novelists and novels of excellence in several genres of Christian fiction. more
---
Humanitarian Disaster Institute joins Crisis Publishing Coalition
Magazine Training International (MTI) is pleased to announce that Humanitarian Disaster Institute (HDI) of Wheaton College has joined the Crisis Publishing Coalition. Coalition members are organizations and individuals who make up a board of reference for the Crisis Publishing Institute to be held 15 - 18 October, 2017, in Europe. Coalition members advertise the program to their constituents, recommend speakers, and serve as advisors to program organizers. more
---

LAST WEEK FOR EARLY BIRD DISCOUNT
Spotlight on PUBu Editorial Sessions
Joyce Dinkins (Executive Editor at Our Daily Bread) and Carolyn McCready (Executive Editor at Zondervan) have pulled together the industry's lead voices in six dynamic and relevant sessions for industry editors at PUBu 2016:
What Authors Wish They Could Say to Their Editors |

Author Panel

Helping Your Authors Find a Fresh Voice


Terry Glaspey, Senior Acquisitions Editor, Harvest House; and Carolyn McCready, Exec. Editor, Zondervan Trade Books

The Significance of Books in a World of Tweets | Bob Fryling, Former Publisher, InterVarsity Press
Diversity and Inclusion: Process Over Programs
Joyce Dinkins, Executive Editor, Our Daily Bread Ministries; and Jeff Crosby, Publisher, InterVarsity Press
Diversity and Inclusion: Voices of Change
Panel includes Jan Spivey Gilchrist, fine artist, author, illustrator; Helen Lee, associate editor, InterVarsity Press; Ken Petersen, VP and Publisher, Our Daily Bread; Sebastian Garcia, NA Spanish Outreach Mgr, Our Daily Bread
How to Sell Your Proposal to Your Team | Chad Allen, Editorial Director, Baker Books
Additional training is offered in Reader Engagement, Marketing, Design, and Data, Delivery & Workflow. Attendees will enjoy networking with and learning from industry leaders and colleagues, customizing their training among 30 sessions in five publishing specialties, and leaving inspired in their role through three plenary sessions with Ken Wytsma and Michael Covington -- all efficiently packed into 24 hours on October 13-14. If you are a Christian publishing professional, register soon and save!
EARLY BIRD DEADLINE IS THIS FRIDAY | REGISTER AT ECPAPUBu.org | October 13-14 | Chicago
---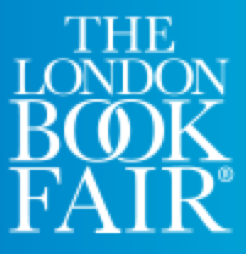 Christian Collective organizes for London Book Fair, March 2017
ECPA makes it easy for its member publishers to buy and sell rights at the London Book Fair by sponsoring the Christian Collective exhibit, and handling all logistics and administrative services. ECPA is currently making final reservations for booth space (full and shared space available) for this important international publishing rights event. The London Book Fair will be held March 14-16, 2017 at Olympia in London. Contact Cynthia ASAP for more information and to confirm your participation.
---
ECPA welcomes new members

Zeal Books is focused and founded on love for our authors and their books, and is dedicated to crafting a custom publishing plan for each book.
Apostolos is an independent academic publishing imprint for the global market, specialising in Biblical studies and Christian theology.
The Frederick Buechner Center was established to share the works of Christian author Frederick Buechner with communities around the world.
---
OTHER NEWS:
INDUSTRY
PUBLISHING
BOOKSELLING
UPCOMING
---
MILESTONES
Shauna Niequist's New Book Present Over Perfect Debuts on Four Major Bestseller Lists
Zondervan is pleased to announce that Present Over Perfect: Leaving Behind Frantic for a Simpler, More Soulful Way of Living (August 9, 2016) by Shauna Niequist will debut at #2 on The New York Times Advice, How-To, & Miscellaneous bestseller list for Aug. 28, 2016. Present Over Perfect also debuted at #1 on the Publishers Weekly Nonfiction list, #1 on The Wall Street Journal Best-Seller Nonfiction list and #8 on USA Today's Best-Selling Books list. more
---
Christian Bestsellers in Juvenile and Bibles:
Check out all the month's bestsellers in Top 50, Fiction, NonFiction, Juvenile, Bibles, Translations, Under $5, and more at
ChristianBestsellerLists.com
MEDIA ANNOUNCEMENTS
Bible Gateway Interviews Preston Yancey, author of Tables in the Wilderness
A young student arrived at Baylor University in the autumn of 2008 with his life figured out, then slowly each piece of his secure world fell apart: his church, his life of study, his politics, his girlfriend, his best friend, and his God. Perhaps you can identify with his story. Bible Gateway interviewed Preston Yancey about his book, Tables in the Wilderness: A Memoir of God Found, Lost, and Found Again (Zondervan, 2014). Read this interview.
---
Interview with Michael Horton on Ordinary: Sustainable Faith in a Radical, Restless World
Attempts to measure spiritual growth by constantly seeking the next big breakthrough have left many Christians disillusioned. Another approach to spiritual growth is a renewed appreciation for the commonplace. Bible Gateway interviewed Dr. Michael Horton about his book, Ordinary: Sustainable Faith in a Radical, Restless World (Zondervan, 2014). Read this interview.
---

PRODUCT NEWS
Zondervan Releases NIV Cultural Backgrounds Study Bible
On August 23, decades of historical and cultural research on the ancient world will reach the Christian trade market in Zondervan's NIV Cultural Backgrounds Study Bible. Notes and resources handpicked by respected biblical backgrounds scholars John H. Walton (Old Testament) and Craig S. Keener (New Testament) now complement the New International Version of the Bible, the world's most read and most trusted modern-English Bible translation. Newcomers to Bible study and veteran students of the Bible alike will find surprising insights into ancient culture on every page of the NIV Cultural Backgrounds Study Bible. more
CAREER CENTER
Endnotes
Submit a News Item
Send your industry related news release to RushtoPress@ecpa.org. Rush to Press is sent every Monday and eligible releases must be received by end of day Friday prior to the Monday's publication, for consideration.
Announce A Job Opening
To announce a job opening in Rush to Press, post it first at the Career Center for Christian Publishing at ecpa.org/careers and your announcement will appear in our next issue.
Subscribe to Rush to Press
To receive Rush to Press, along with other industry updates from ECPA, please follow the instructions here to create or modify your ECPA community profile.
To receive Rush to Press only, subscribe here.
Unsubscribe
If you would like to be removed from the Rush to Press distribution list, please follow instructions to edit your ECPA community profile preferences at http://www.ecpa.org/?unsubscribe.
Advertise
If you would like to reach over 3,000 industry subscribers and media contacts each week, consider advertising in Rush to Press with a banner ad. Contact sponsorship@ecpa.org for more information.
Every press release in this electronic news service is received from the original source. No statement herein can be attributed to ECPA unless originally created by this association. No endorsement expressed or implied.

This is a publication of the Evangelical Christian Publishers Association. For more information about ECPA, contact info@ecpa.org or visit www.ecpa.org. FrontGate Media hosts an ECPA press archive at www.FrontGateMedia.com/ECPAnews.
here