INDUSTRY NEWS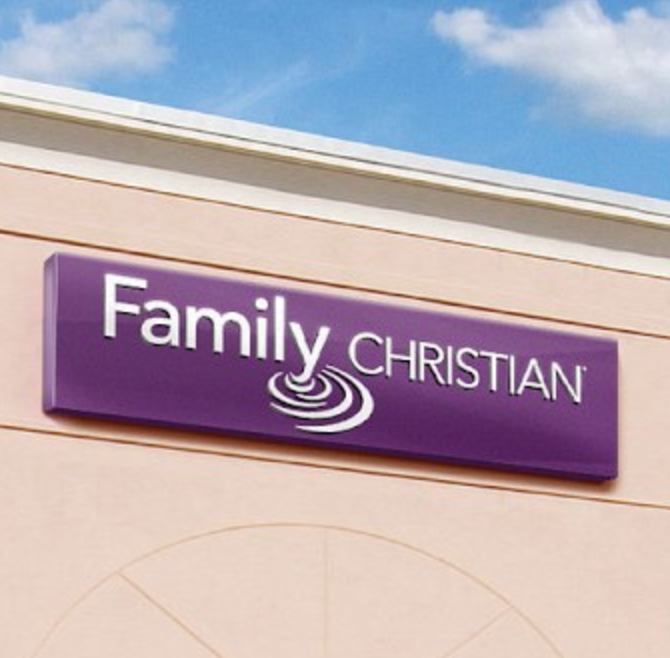 All 240 Family Christian Stores are closing
Christianity Today: More than two years ago, suppliers forgave Family Christian Stores $127 million in debt so that it could remain open. Today, the chain—which bills itself as "the world's largest retailer of Christian-themed merchandise"—announced it is closing all of its stores after 85 years in business. Family Christian, which employed more than 3,000 people in more than 240 stores across 36 states, blamed "changing consumer behavior and declining sales."
>> Publishers Weekly: Publishers Plan for Future Without Family Christian
---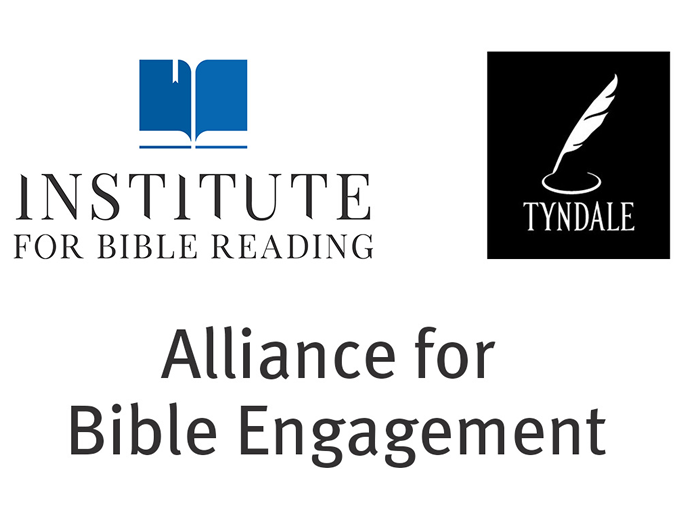 Tyndale House Publishers and Institute for Bible Reading form alliance for Bible engagement
Tyndale House Publishers and the Institute for Bible Reading (IFBR) have announced an alliance to introduce new Bible reading practices to the church through innovative new Bible resources. The first major campaign from this alliance will launch this fall. According to Tyndale Sr. Vice-President and Group Publisher Doug Knox, the alliance is a perfect match between two organizations who share the goal of helping people engage with the Bible more effectively.
---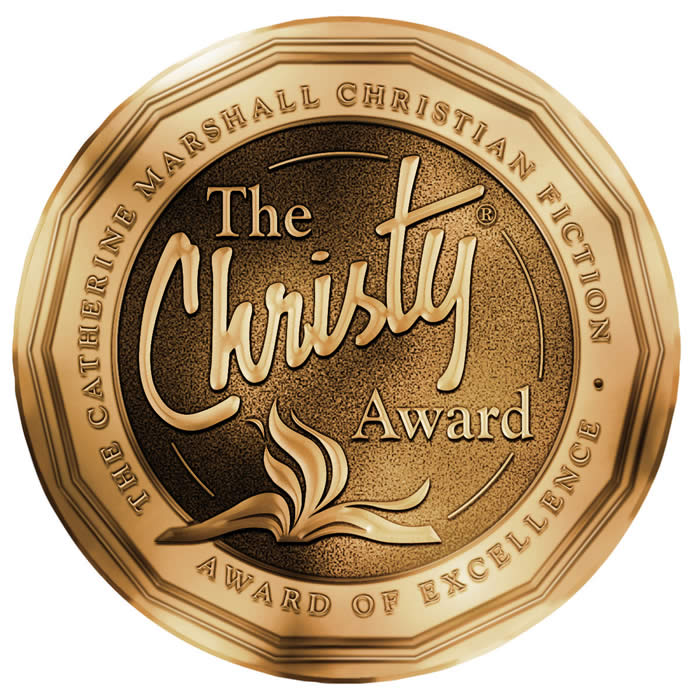 The Christy Award™ nominations open on Wednesday with expanded categories
Nominations for The Christy Award™ Christian fiction program will be accepted this week and throughout the month, March 1-31, in nine categories: GENERAL; CONTEMPORARY ROMANCE; HISTORICAL ROMANCE; HISTORICAL; MYSTERY/SUSPENSE/THRILLER; VISIONARY; FIRST NOVEL; YOUNG ADULT; and SHORT FORMAT. Submissions are open to works of fiction written from a Christian worldview, published traditionally or independently from January 1, 2016 to March 31, 2017. Though ECPA is now the administrator of the program, submitting publishers do not need to be members. ECPA discontinued its fiction category in the Christian Book Awards® last Fall in order to concentrate and celebrate the year's best titles in Christian fiction exclusively through The Christy Award™. Finalists will be announced in September and winners celebrated at an awards gala on November 8 in Nashville, Tennessee.
---

---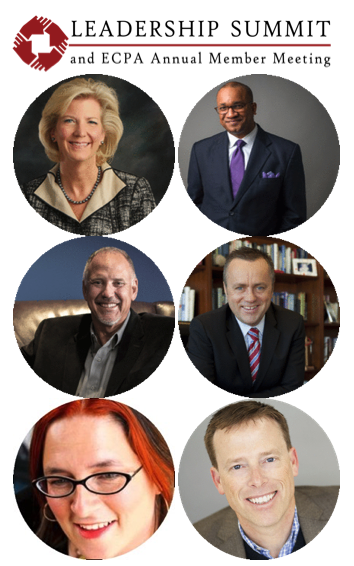 Leadership Summit tackles the keys to industry's future: A new strategic path for leaders and creating stronger ties to readers
ECPA's Leadership Summit has always been the "must-attend" conference for the leaders of Christian publishing. This year, on May 2-3 at the Cheyenne Mountain Resort in Colorado Springs, Leadership Summit will take on even more importance and meaning. The theme, "Future Leaders for Future Readers," reflects the content of the presentations. The opening and closing speakers, Dr. Barry Corey and Dr. Shirley Hoogstra, are global leaders in Christian higher education, where the majority of our future leaders and readers are emerging. Skot Welch, president of Global Bridgebuilders, will present a brilliant process for incorporating diversity into our companies and products. Jim Daly, president of Focus on the Family, will share the characteristics of the millennial family. In between these outstanding presentations, a number of panels comprised of industry experts will report on Bible literacy, engagement, and its impact for all publishers; the ways publishers can reach new readers and maximize workflow efficiencies; and the growing market for children's books. In addition, Kristen McLean with NPD Book (formerly Nielsen) will present the industry's latest market data and opportunities in Bibles and Children's/YA. The Christian Book Award® celebration on the evening of May 2 will be a highlight as we recognize the most outstanding books published in the last year and honor the recipient of the Kenneth N. Taylor Lifetime Achievement Award.
EARLY BIRD REGISTRATION | PROGRAM SCHEDULE
"With all that's going on in the world, in business, and the global church, it's critical that we come together as an industry to discover the work being done by publishing innovators, thought leaders, and mission activators to advance the Christian message through books and Bibles. We have assembled a great line-up of speakers, presenters, and panels,
all with the goal of identifying a strategic path for leaders so we can create stronger ties to readers.
Leadership Summit 2017 is going to be the best ever because now is the time for
all Christian publishing leaders to bring their best and learn from the best."
Stan Jantz, ECPA's executive director
---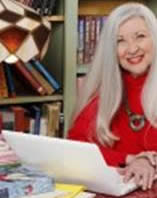 Novelist Lynn Morris, daughter of Gilbert Morris, has died
Beloved novelist, Lynn Morris, daughter of Gilbert Morris, passed away January 28th from complications of pneumonia. Lynn was the author or coauthor of more than 20 works of historical fiction. Her publishers included Bethany, Thomas Nelson, Zondervan, FaithWords, Harlequin, and Hendrickson. She is perhaps best known for her bestselling eight-book series, Cheney Duvall, M.D. Greg Johnson, president of WordServe Literary and her agent for the last 20 years said, "She was perhaps the best researching novelist I've worked with. She was meticulous in setting, dialogue and the little details that make books page-turners. Along with that, she was committed to craft and telling believable stories. All of this, and a devoted mother and friend."
---
The Dove Foundation taps FrontGate Media for exclusive ad representation
The Dove Foundation has enlisted FrontGate Media, the leading faith-based Marketing Agency and Media Group, for a multi-year agreement as the exclusive representative for advertising and promotions through their web site, www.Dove.org. The Dove Foundation is a leader in helping families and individuals find excellence in entertainment that is consistent with family-friendly or faith-based values.
---
Seaway Printing now binding books at greater speed with new Hohner saddle stitcher; first installation in U.S.
Seaway Printing, a leading short-run book and magazine printer, has installed a Hohner HSB 9000 saddle stitcher in its Green Bay, Wisconsin facility. The first of its kind to be installed in the U.S., the stitcher is a semi-automatic solution for small and medium-run publications.
---
Other News:
INDUSTRY

PUBLISHING

UPCOMING EVENTS
MILESTONES
Christian titles strong on the week's New York Times Bestseller List: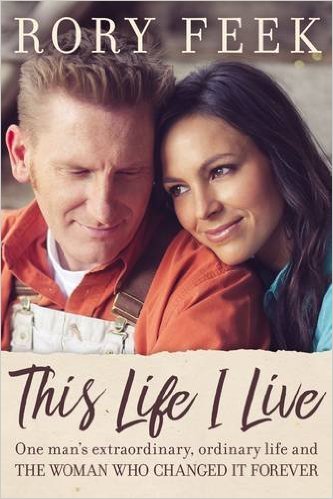 ---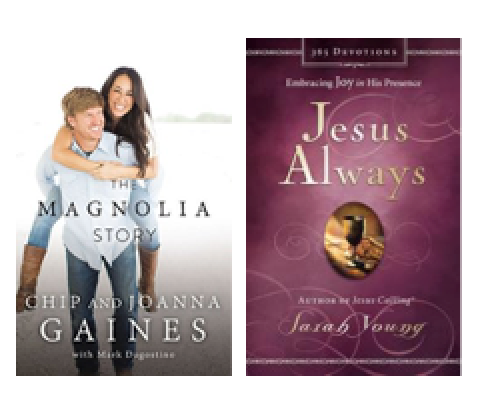 ECPA presents Sales Awards to titles released last Fall
ECPA presented W Publishing Group with a PLATINUM AWARD for The Magnolia Story by Chip and Joanna Gaines, for exceeding over 1 million in sales since its October 2016 release. This followed the GOLD AWARD recognition of Jesus Always by Sarah Young (Thomas Nelson) for exceeding 500,000 in sales in its first month of release. The Gold, Platinum, Diamond Sales Awards recognize sales milestones of 500,000, 1 million and 10 million. Submissions received by March 24 will be specially recognized at the ECPA Awards Celebration with Chris Fabry at the ECPA Leadership Summit on May 2nd.
---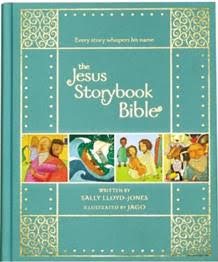 The 2.5 million selling Jesus Storybook Bible celebrates 10th Anniversary with new editions and national tour with Amy Grant
Zonderkidz is pleased to announce that The Jesus Storybook Bible, by New York Timesbestselling author Sally Lloyd-Jones and award-winning illustrator Jago, is celebrating it's 10th Anniversary in 2017. The beloved children's storybook Bible has sold over 2.5 million copies worldwide and has been translated into 33 languages over the past decade. To celebrate The Jesus Storybook Bible's 10th Anniversary, author Sally Lloyd-Jones is joining up with Compassion International—a child-advocacy ministry—and her artist-friends Amy Grant and Ellie Holcomb for An Evening of Stories and Songs Tour.  This national tour will pair Grant's and Holcomb's music with stories from The Jesus Storybook Bible for an evening of worship and celebration. 
---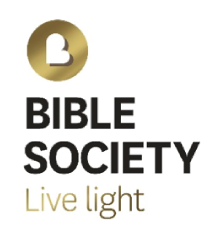 Bible Society Australia celebrates 200 Years: Oldest continually operating organization in Australian history
Australia's longest living organisation may not be who you think it is. It's not Houghton Wines or Westpac or the Australian Agricultural Company and it's certainly not McDonalds. There wasn't a Big Mac in sight when community leaders Governor and Lady Macquarie created Bible Society in 1817. Ahead of its Bicentenary on 7th March 2017, Bible Society remains the oldest continually operating organisation in Australia's history. The only change is the name. In 2010, the Bible Societies in each state merged into a single organisation, Bible Society Australia. It's still involved in the translation, publishing, and distribution of the Bible. BSA also aims to engage people with what it calls the Good Book, using both traditional and the latest media. A key feature of the Bicentenary celebrations is the launch of a unique Indigenous art book titled "Our Mob, God's Story": a powerful collection of 115 paintings by Australia's Indigenous peoples, that tell Bible stories in their unique visual languages.
---

MEDIA ANNOUNCEMENTS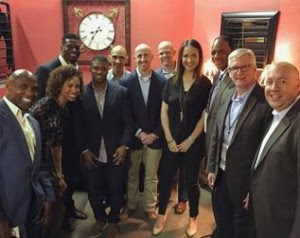 Frank discussion highlights Tyndale House Publishers' Under Our Skinforum: Livestream now available
In what Christian Postreporter Samuel Smith described as a "frank discussion (about) how Christians can bridge the racial divide in their communities," Tyndale House Publishers (@tyndalehouse) brought together a number of prominent sports figures, authors, and pastors to The Crossing Church in Tampa on February 16 for Under Our Skin: A Forum on Race and Faith. The replay of the Livestream for groups and individuals is now available at Tyndale.cleeng.com.
---
Kingstone Bible reviewed in The Humanist
The Kingstone Bible has elicited a response in not only the religious market but the non-religious press as well. The website of atheist Richard Dawkins previously posted an article on the Bible comics produced by Kingstone, and this week The Humanist magazine did a three-page interview and review of the Kingstone Bible. "We knew God had called us to be salt and light in the comics industry," stated Kingstone CEO Art Ayris, "we just didn't know all the interesting places He would send us."
---
This Friday on The Dr. Oz Show: Power Panel with Priscilla Shirer, Samuel Rodriguez, Carl Lentz
This week, a power panel made up of Hillsong New York Pastor Carl Lentz, best-selling author and speaker Priscilla Shirer, and renowned evangelist Samuel Rodriguez, join Dr. Oz and DeVon Franklin for a life-changing look at faith's power to lift our relationships, career and life. Plus, see live interventions as these dynamic faith leaders help people struggling now.
---
Bible Gateway Interviews Kari Kampakis, author of Liked: Whose Approval Are You Living For?
Would you rather be liked online—or loved in person? Social media can be great. But for girls growing up in a generation saturated with social media, getting enough "likes," comments, and online friends can become an unhealthy obsession. Bible Gateway interviewed Kari Kampakis (@KariKampakis) about her book, Liked: Whose Approval Are You Living For? (Thomas Nelson, 2016).
---


Bible Gateway Interviews Craig Groeschel, author of Divine Direction
Every day we make choices. And those choices accumulate and eventually become our life story. What story do you want your life to tell? What would your life look like if you became an expert at aligning those choices with biblical principles? Bible Gateway interviewed Craig Groeschel (@craiggroeschel) about his book, Divine Direction: 7 Decisions That Will Change Your Life (Zondervan, 2017).
PRODUCT NEWS

Thomas Nelson and Zondervan Announce New, Exclusive Comfort Print® Fonts for KJV, NKJV, and NIV Bibles
Imagine how much more enjoyable the Bible reading experience would be if one didn't have to strain to read it. Thanks to new Comfort Print® Bibles from Thomas Nelson and Zondervan, eye fatigue will no longer cut short readers' time in God's Word. Designed with great precision and purpose, the exclusive new Comfort Print® KJV, NKJV, and NIV fonts will allow readers' eyes to flow smoothly along the lines of text so they can take in more of the story.
---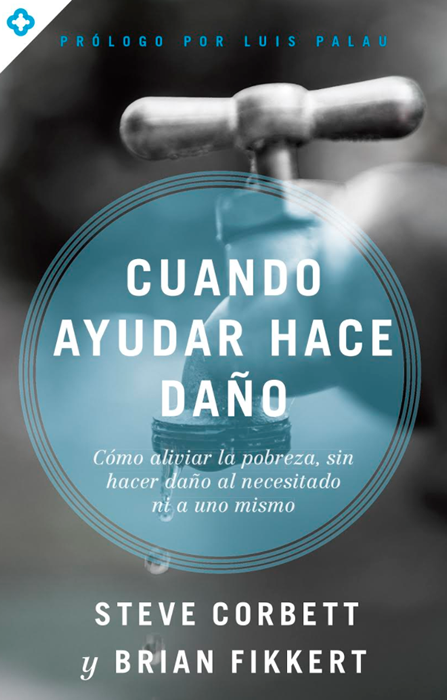 English bestseller When Helping Hurts released in Spanish: Cuando ayudar hace daño
B&H Español, the Spanish imprint of B&H Publishing Group, is proud to announce the release of Cuando ayudar hace daño, the Spanish edition of the bestselling book When Helping Hurts by Steve Corbett and Brian Fikkert (Moody Publishers, June 2009). With over 400,000 copies sold, When Helping Hurts is a paradigm-changing contemporary classic on the subject of poverty alleviation and ministry to those in need. Co-authors Corbett and Fikkert bring readers to understand that poverty is much more than simply a lack of financial or material resources, and that it takes much more than donations and handouts to heal the brokenness that leads to poverty. Part of Christ's mission on earth was to preach the gospel to the poor, heal the brokenhearted, and proclaim liberty to the captives—and local churches have the privilege of continuing that mission.
---
Former Executive Director of the Billy Graham Center of Evangelism Pens Book with New Hope Publishers on Sharing the Gospel
New Hope® Publishers announces the release of (im)POSSIBLE: Discover the Joy of a Prayer, Care, Share Life by Lon Allison.(im)POSSIBLE will inspire and persuade you to engage in a life of personal witness for Jesus Christ. Offering years of personal experience, author and teacher Lon Allison's Prayer, Care, Share method of evangelism clarifies and simplifies the witnessing life. See Lon share his heart for sharing the gospel.
CAREER CENTER JOB OPENINGS
Endnotes
Submit a News Item
Send your industry related news release to RushtoPress@ecpa.org. Rush to Press is sent every Monday and eligible releases must be received by end of day Friday prior to the Monday's publication, for consideration.
Announce A Job Opening
To announce a job opening in Rush to Press, post it first at the Career Center for Christian Publishing at ecpa.org/careers and your announcement will appear in our next issue.
Subscribe to Rush to Press
To receive Rush to Press, along with other industry updates from ECPA, please follow the instructions here to create or modify your ECPA community profile.
To receive Rush to Press only, subscribe here.
Unsubscribe
If you would like to be removed from the Rush to Press distribution list, please follow instructions to edit your ECPA community profile preferences at http://www.ecpa.org/?unsubscribe.
Advertise
If you would like to reach over 3,000 industry subscribers and media contacts each week, consider advertising in Rush to Press with a banner ad. Contact sponsorship@ecpa.org for more information.
Every press release in this electronic news service is received from the original source. No statement herein can be attributed to ECPA unless originally created by this association. No endorsement expressed or implied.
here