June 26, 2017 Edition
Industry News
Gabe Lyons to keynote ECPA PubU, held November 7-8 in Nashville
ECPA announces the 2017 program of PubU, the industry's annual "publishing university" held November 7-8 at Nashville's Lipscomb University, with Q founder and bestselling author GABE LYONS as keynote speaker. B&H executives JENNIFER LYELL and DAVE SCHROEDER will lead the event's "Brain Trust," the committee of publishing leaders who are charged with developing 40+ workshops on significant topics in editorial, marketing/publicity, design, rights, reader engagement, and data/delivery/workflow. "PubU gathers Christian publishing professionals and industry experts to share what they know best about their discipline: best practices, interactive discussions, and action learning," states ECPA executive director Stan Jantz. "But the most unique feature is that PubU is put on BY Christian publishers FOR Christian publishers, and we are very grateful to Dave Schroeder and Jennifer Lyell for recruiting a dynamic Brain Trust of industry experts to plan this year's program."

Crossflix has selected FrontGate Media, one of the world's leading Faith and Family marketing agencies, as global agency of record. FrontGate will be working with Crossflix to provide brand strategy and communications services including Publicity, Social Media, Advertising and Grassroots Outreach for the launch of the Crossflix faith-based streaming video service.
Read More...

Rapzilla, the #1 source for exclusive content at the intersection of today's Millennial, Hip Hop and Faith cultures, has renewed their agreement with FrontGate Media's leading faith-based Web & Event Network division for an additional five years of exclusive representation for sponsorships and advertising.
Read More...
Milestones

Nashville-based music artist Keith Getty was honored June 16 as an "Officer of the Order of the British Empire" (OBE) by Her Majesty Queen Elizabeth II. The award, which commemorates Getty's contribution to "Music and Modern Hymn Writing," marks the first occasion that the award has been given to an individual involved in the world of contemporary church music.
Read More...

In a Facebook Live event on Friday, June 23, 2017, ACFW CEO Colleen Coble announced the 2017 Carol Award finalists for the best in Christian fiction published in the previous calendar year. Coble also announced ACFW's 2017 Lifetime Achievement Award recipient—Jerry Jenkins. "Jerry Jenkins is one of the most successful writers of our time with more than 70 million books in print," Coble says. "Even more importantly, he shows us what perseverance and hard work can do. Before the wildly popular Left Behind series, relatively few knew his name, yet he'd written 124 books before the 125th one that propelled him into major publishing stardom." Coble continued, "Jerry is constantly working to help others reach their writing goals. ACFW is honored to present him with the 2017 Lifetime Achievement Award." The 2017 Carol Award finalists, listed by author in alphabetical order by category:
Read More...
Media Announcements

Lisa Harper discusses new book on TBN's "Praise"
Bestselling author, Bible teacher, and speaker Lisa Harper appeared on TBN's "Praise" with Laurie Crouch and Christine Caine, which aired June 15. Lisa shared about her latest book "The Sacrament of Happy: What a Smiling God Brings to a Wounded World," and why happiness is a gift from God that Christians can unashamedly enjoy. Her daughter, Missy, also made a guest appearance on the show.  For more information about her latest book, visit www.thesacramentofhappy.net.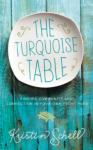 Kristen Schell joins Jesus Calling Podcast to promote new book, The Turquoise Table
Kristin Schell, the author of The Turquoise Table: Finding Community and Connection in Your Own Front Yard  (Thomas Nelson; June 2017), is on a mission to love her neighbors.  Join Kristin on the June 29 edition of The Jesus Calling Podcast to hear her share the importance of community and first hand knowledge of how it can be a lifeline to those who feel disenfranchised and alone.

Legendary Gospel artist and author of Throne Room, Cece Winans says 'YES' to God
CeCe Winans is the best-selling female gospel artist of all time, as of 2015.  She has sold over 12 million records, won ten Grammy Awards and authored multiple books.  This week, CeCe joins the Jesus Calling podcast to talk about taking a break from music to start a church with her husband, and how her life has been a series of saying 'yes' to God whenever He has called on her.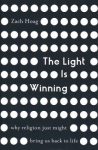 Bible Gateway interviews Zach Hoag, author of The Light is Winning
The trending sentiment of "spiritual but not religious" suggests the demise of religion. What if we've gotten religion all wrong? What if the rooted biblical practice of religion is just what we need to revive us? Does the downtrend of Christianity in America have to be the end? Or can it be the first step back toward the flourishing faith God intends for us? After all, isn't this the essence of the Christian story: death paves the way for resurrection? Bible Gateway interviewed Zach Hoag (@zhoag) about his book, The Light is Winning: Why Religion Just Might Bring Us Back to Life (Zondervan, 2017).

Bible Gateway interviews Art Rainer, author of The Money Challenge
Did God create us to be secure, self-protective hoarders? Or to become the conduit through which his generosity flows? What does the Bible say about money, generosity, and the purpose of financial well-being? Bible Gateway interviewed Art Rainer (@ArtRainer) about his book, The Money Challenge: 30 Days of Discovering God's Design for You and Your Money (B&H Books, 2017).
Product News

Zondervan announced today a one-book contract with Tiffini Kilgore, founder of House of Belonging, a family business specializing in inspirational home décor and custom wood signs. In her first book, set for release in February 2019, Kilgore will share her story and encourage readers to tune out the harmful words the world speaks over us and listen up to the life-giving words God speaks over us instead. She will show readers the transformation that happened in her own life when she traded out lies for loving truth and how they can do the same. Kilgore is represented by Jana Burson of The Christopher Ferebee Agency and world rights were acquired by Zondervan acquisitions editor Stephanie Smith.
Read More...

Holman Bibles, an imprint of B&H Publishing Group, will expand its successful Text Bible Program to include a rebate and special promotions in the "Holman One Source Bible Program," effective July 1. The new program will feature exclusive promotions for retailers on top-selling Bibles, a 5% rebate on all text/reference Bibles, enhanced free freight, and more favorable buying terms. The One Source Bible Program includes Bibles in the newly revised Christian Standard Bible® (CSB) translation.
Read More...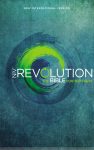 For 15 years, the bestselling NIV Revolution Bible and the bestselling NIV True Images Bible have been trusted resources guiding teen guys and girls towards a closer relationship with God. Updated for today's generation, these new editions are packed with challenging insights, smart advice, and open discussion about today's contemporary cultural issues, empowering young men and women ages 13 to 18 to ask big questions, discover fresh perspectives, and impact others, while living their faith on the edge. Both Bibles include the complete text of the accurate, readable, and clear New International Version.
Read More...

Eerdmans to publish narrative biography of Billy Graham
In a world rights deal, executive editor at Wm. B. Eerdmans Publishing Co. David Bratt has acquired One Soul at a Time: A Short Life of Billy Graham by Grant Wacker. One Soul at a Time offers a concise, reader-friendly narrative history of the life and ministry of Billy Graham—written by an authoritative voice in the field of American church history whose previous works include America's Pastor (Belknap Press, 2014), a thematic biography of Graham that established Wacker as an expert on one of the most beloved figures of 20th-century Christianity. Beginning with Graham's early days on the family farm and moving through his life as an itinerant preacher, crusade leader, and presidential advisor, Wacker's shorter biography will tell the story of the man whose plainspoken teaching has shaped the faith of millions.
Other News