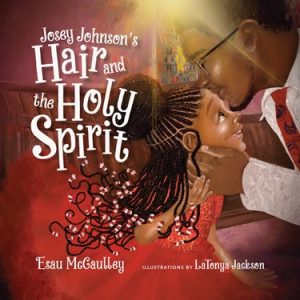 WESTMONT, IL—Two IVP Kids titles have been named finalists for the first annual Jerry Pinkney Children's Book Awards. Josey Johnson's Hair and the Holy Spirit and The Celebration Place are two of five finalists in the religion category.
The Jerry Pinkney Children's Book Awards are sponsored by the National Black Book Festival (NBBF) and were established in honor of the late Jerry Pinkney, a world-renowned children's book illustrator. Nominated titles for the award must be copyrighted in 2021 or 2022 and be either written by an African American author or have an African American theme.
Josey Johnson's Hair and the Holy Spirit was written by Esau McCaulley and illustrated by LaTonya Jackson. This IVP Kids book tells the story of Josey, who is spending the day with her dad, getting her hair braided at Monique's Beauty Shop, and picking out a new red dress for Pentecost Sunday. In the process, she learns to celebrate the differences she sees all around her as part of God's plan for his creation.
Benjamin Watson, author of Under Our Skin and The New Dad's Playbook, said, "God has created beauty in diversity. But in a world that can be uniquely unkind to our Black girls, I have known the responsibility and privilege of intentionally celebrating their inner and outer glory. In Josey Johnson's Hair and the Holy Spirit, Esau McCaulley reminds me of deep conversations with my own beautiful daughters, appreciating their differences, affirming God's love, and telling them they are valuable beyond measure. This message is for today."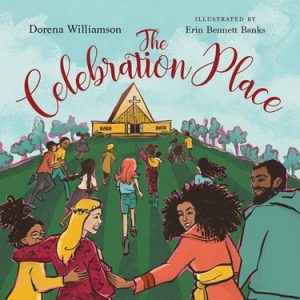 The Celebration Place: God's Plan for a Delightfully Diverse Church was written by Dorena Williamson and illustrated by Erin Bennett Banks. Told in a delightful rhyme, this colorfully illustrated children's book also includes tools to help parents engage in conversation about the book's theme of God's vision for justice and unity.
Natalie Grant, singer, songwriter, and cofounder of Hope for Justice, said, "Dorena has such a beautiful yet compelling way of writing about these most important topics of justice and unity. Yes, The Celebration Place will inspire children to walk this message out better than the generation before them did. But I also believe it will help challenge the parents, teachers, and leaders of these children that it's not too late to do the same."
The award winners in each category will be announced on October 22 at the 2022 National Black Book Festival in Houston. At that time, a grand prize winner will also be announced and receive a $250 grand prize.
More information about the Jerry Pinkney Children's Book Awards is available at www.jerrypinkneybookawards.com
For a complete list of IVP award winners visit ivpress.com/award-winners.
Contact: Krista Clayton | 630.734.4013 | kclayton@ivpress.com