October 15, 2018 Edition
Industry News

Tyndale House Publishers has announced that Jeremy Taylor has been installed as President and CEO of Tyndale House Foundation, effective October 1, 2018. Taylor, who has served on the board of directors of the Foundation since 2005, replaces his father, Mark Taylor, as President and CEO.
Read More...

PW editorial calls for Religion books:
Publishers Weekly announces the following upcoming special issues and calls for information on titles that fit these genres. Please email pitches to features@publishersweekly.com and put name of special issue in subject line.  This is a terrific opportunity to promote your upcoming titles to retailers and librarians.
Religion & Spirituality: Bibles & Devotionals – Nov. 14
Religion & Spirituality: Religion Books Preview 2019 – Dec. 12

Publishers added to Art of Writing roster; precedes The Christy Award™ Gala on Nov. 7
Two publishers have been added to the speaker roster for The Art of Writing conference: Dan Balow (Gilead) and Shannon Marchese (WaterBrook and Multnomah). They join Amy Green (Bethany House) in presenting a "Mythbusters" session for writers that will sort myth from fact on the ten most common questions authors ask publishers.  In addition, Beth Adams (Howard Books/Simon and Schuster) will lead a panel of authors (Jerry Jenkins, Carla Laureano, Charles Martin, Joanne Bischof) in the session, "Difficult Topics, Happily Ever After, and Hope."
The other two sessions that round out the afternoon conference are, "How to Write Books That Outlast You" with author Sarah Arthur (A Light So Lovely), and "How StoryBrand Inspires Publishers and Writers" with NYT bestselling author Donald Miller (StoryBrand).  Donald Miller's opening session for the Art of Writing conference will be the closing session for ECPA PubU on November 7. That evening, the best in Christian fiction will be honored at The Christy Award™ Gala held in Lipsomb University's Shamblin Theatre, featuring authors Francine Rivers, Cynthia Ruchti, Charles Martin, Carla Laureano, and Sarah Arthur.
Both events will be held November 7 at Lipscomb University in Nashville after ECPA PubU.  For registration and information: ChristyAwards.com.

PubU attendees invited to customize their training: PubU program and schedule complete
Those already registered for PubU can start customizing their professional training by choosing among the 42 sessions offered in 7 time slots at the upcoming Nov. 6-7 conference at Lipscomb University.  Publishing topics in marketing, publicity, editorial, rights, design, reader engagement, production, metadata, audio, workflow, and more will be offered, along with plenary sessions featuring StoryBrand's Donald Miller and NPD's Kristen McLean.
View the PubU sessions and schedule at ECPAPubU.org.
It's not too late to join more than 200 industry professionals at PubU!  REGISTER.
Milestones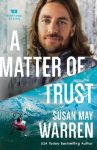 Winners of the 2018 Carol Awards were announced at the Gaylord Opryland Resort & Convention Center during the annual American Christian Fiction Writers conference on September 22, 2018. Andrea Doering, editorial director of Revell, was awarded Editor of the Year for her contributions to Christian fiction and to ACFW.
Read More...

The Society of Voice Arts and Sciences (SOVAS) has named audiobook narrator Jim Seybert a finalist in its annual Vocal Arts® Award program. Seybert, a former marketing consultant with many ECPA member publishers, is one of five narrators nominated in the Self-Help/Health & Wellness category for his work on "The Soul of Shame" by Dr. Curt Thompson.
Read More...

The Southern Independent Booksellers Alliance recently announced its Fall 2018 Okra Picks, which are a selection of fresh Southern titles handpicked by SIBA Indie Bookstores for the Fall season, October to December. "In Too Deep" (Revell) by Lynn H. Blackburn was one of the 18 southern titles chosen as a title not to be missed for the holiday season.
Read More...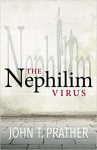 Actor, model, and most recently author John T. Prather recently won the Gold Medal in the Christian Thriller category from the Readers' Favorite "International Book Award Contest" for his book, "The Nephilim Virus," which released last November via Deep River Books.
Read More...
Media Announcements

New York Times bestselling author Bob Goff and daughter join the Jesus Calling podcast
Internationally known speaker and writer Bob Goff, and his daughter Lindsay, recently joined the Jesus Calling podcast to share some of the Goff family's wild adventures and their passion to help children in need all over the world.  Together, they have written a new book, Love Does for Kids (Thomas Nelson) which releases October 2018.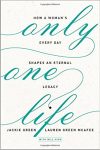 Jackie Green, co-founder of Museum of the Bible, joins Jesus Calling podcast
Jackie Green and her daughter, Lauren Green McAfee, recently joined the Jesus Calling podcast to tell us what legacy means to them and why every person is equipped to leave behind a life that can reach countless generations into the future. As co-authors, this mother-daughter team released the book, Only One Life: How a Woman's Every Day Shapes an Eternal Legacy, which is now available (Zondervan).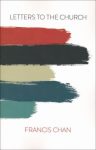 Bible Gateway interviews Francis Chan, author of "Letters to the Church"
What is God's ideal for the way churches should behave? What are the failures and the successes of the churches mentioned in the Bible? Why did the apostles have to write letters of correction to them? In this Q&A, Francis Chan (@crazylove) talks about his book, Letters to the Church (David C Cook, 2018).
Product News

Charlie Daniels, Grammy®, Dove, and CMA Award-winning musician, beloved American icon, author, and patriot, has penned a new book that shares his signature wit and powerful lessons that he's learned from traveling and playing all around the world. "Let's All Make the Day Count: The Everyday Wisdom of Charlie Daniels" (Thomas Nelson, November 6, 2018) is an entertaining and impactful book for those who have enjoyed his daily "let's all make the day count" tweets and want to hear more personal stories from his life.
Read More...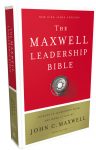 Thomas Nelson is pleased to announce the release of the third edition of "The Maxwell Leadership Bible" with leadership expert John C. Maxwell. In "The Maxwell Leadership Bible," Maxwell shows you the principles of leadership taught in God's Word and how to use them.
Read More...
Other News