November 12, 2018 Edition
Industry News

Nine titles win Christy Awards and honored as best Christian Fiction of the Year
The winners of The Christy Award™ were announced at the Christy Award Gala held in Nashville's Shamblin Theatre at Lipscomb University, amid nearly 200 authors, writers, publishers, and industry professionals who were in attendance to honor the year's best in Christian fiction. "True to You" by Becky Wade won The Christy Award Book of the Year.
---
The Christy Award Gala — featuring inspiring segments with Charles Martin, Francine Rivers, Carla Laureano, Sarah Arthur, and the announcement of the winning titles — was live-streamed on Facebook.  The post reached close to 5,000 people with more than 3,700 views and over 540 comments.

ECPA to release both November and October Bestsellers this month
The bestseller lists for both November and October will be released to the industry as soon as the data is ready from NPD, which is estimated to be within the coming week.  Delay of the monthly list occurred during NPD's transition to Decision Key and will be resolved soon.

Twenty-one titles awarded the Top Shelf Award for design excellence
ECPA announced the winners of the 2018 Top Shelf Book Cover Award at Lipscomb University during the opening session of ECPA PubU.  ECPA's Stan Jantz and Pete Peterson, of Nashville-based The Rabbit Room, announced the winning covers among more than 225 Christian publishing professionals gathered for ECPA PubU, November 6-7.
Milestones

Tyndale House Publishers is pleased to announce that five-time Christy Award™-winning author Chris Fabry was inducted into the Christy Award Hall of Fame. The 2018 Christy Award Gala was held on November 7 in Nashville's Shamblin Theatre at Lipscomb University. Authors who have received four or more Christy Awards are inducted into The Christy Award™ Hall of Fame. This is the highest author honor of The Christy Award program, recognizing the author's legacy and contributions to Christian fiction.
Read More...

InterVarsity Press is pleased to congratulate art director David Fassett for his work on three designs that were chosen for 2018 Top Shelf Book Cover Awards by the Evangelical Christian Publishers Association (ECPA). Judges chose nineteen books and two Bible projects to represent the year's best designs.
Read More...

ECPA recognized the reimagining of "Hinds' Feet on High Places: An Engaging Visual Journey" by Hannah Hurnard as a recipient of the 2018 Top Shelf Book Cover Award. ECPA announced the winners of the 2018 Top Shelf Book Cover Award earlier this week at Lipscomb University during the opening session of ECPA PubU.
Read More...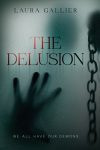 Tyndale House Publishers is pleased to announce that Laura Gallier won the 2018 Christy Award™ in the Young Adult category. Her novel, "The Delusion," published under Tyndale's new YA imprint, Wander, is a heart-pounding journey through the truth and delusion of spiritual warfare.
Read More...
Media Announcements

#1 New York Times bestselling author Lysa TerKeurst was interviewed on NBC's TODAY show on Thursday, November 9. TerKeurst shared stories with co-hosts Dylan Dreyer and Jenna Bush Hager from her new book, "It's Not Supposed to Be This Way: Finding Unexpected Strength When Disappointments Leave You Shattered" (Nelson Books). Later that day, Religion News Service published an exclusive interview with the author. The book releases nationwide on November 13.
Read More...

Since the release of his latest book, "The Storm-Tossed Family: How the Cross Reshapes the Home" (September 2018, B&H Books), bestselling author Dr. Russell Moore has appeared on top national media outlets to discuss his latest book, current events and how the gospel shapes a Christian's understanding of the family.
Read More...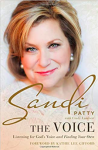 Bible Gateway interviews Sandi Patty, author of "The Voice"
As one who endured sexual abuse as a child, divorce after marital infidelity, and a constant battle with negative self-image, music icon and 5-time Grammy winner and 40-time Dove Award winner Sandi Patty reveals in her new book how she found her voice within the context of God's design for her life and helps others do the same. Bible gateway interviewed Sandi Patty (@SandiPattyP) about her book, "The Voice: Listening for God's Voice and Finding Your Own" (Zondervan, 2018).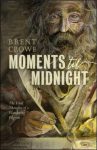 Bible Gateway interviews Brent Crowe, author of "Moments 'til Midnight"
In the biblical letter of 2 Timothy, the apostle Paul reflected on his passing life, saying, "I have fought the good fight, I have finished the race, I have kept the faith." What would it be like to creatively peel back the curtain of Paul's final 12 hours of his time on earth? What could we learn about living life with purpose, redeeming the time, and embracing the mysterious reality that we, too, are on a sacred journey? Bible Gateway interviewed Brent Crowe (@BrentACrowe) about his book, "Moments 'til Midnight: The Final Thoughts of a Wandering Pilgrim" (B&H Books, 2018).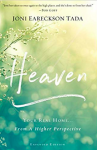 Christian author & speaker Joni Eareckson Tada re-releases updated version of "Heaven"
Joni Eareckson Tada has authored more than 50 books and is an international advocate for people with disabilities. Joni recently joined Jesus Calling podcast to encourage listeners that even when we think there is no answer to our deepest hurts, we can find strength in Christ. Joni's book, Heaven: Your Real Home is available from Zondervan.
Product News

"Trump Aftershock" explores the President's seismic impact on culture, uncovers unreported facts, and helps readers see what the unconventional President has accomplished.
Read More...
Other News