July 15, 2019 Edition
Note to readers:  Rush to Press will take a summer break next week, July 22. We will resume our regular publishing schedule on Monday, July 29.
Industry News

Statement from InterVarsity Press on counterfeiting
Updated July 11, 2019:  In a meeting with an Amazon representative on Wednesday, July 10, Amazon confirmed that some counterfeit copies were shipped directly from Amazon. This was the result of a now-discontinued co-mingling program that Amazon used for some of its books. Fake editions were inadvertently mixed in with our good inventory. Upon discovering this, Amazon "quarantined" and then destroyed those counterfeit copies.

Christianaudio publisher Cory Verner departs
Publishers Weekly:  Cory Verner, co-founder and publisher of the Recorded Books-owned christianaudio, left the company following BookExpo in late May, according to Troy Juliar, chief content officer at Recorded Books. Juliar will stand in as interim lead on the brand until a replacement is hired. Juliar told PW that Verner "was the heart and soul of the business, but after 20 years, he wanted to pursue something else. He did a wonderful job, and we want to hire someone new to be the face of the brand, like Cory was."

IVP reports double-digit sales growth for 2019
Publishers Weekly: IVP, which recently rebranded itself from InterVarsity Press, reported a 16.4% sales increase in the fiscal 2019 year ended June 30 over fiscal 2018. The gain in fiscal 2019 followed a 8.9% increase in fiscal 2018 over the prior year, giving IVP a 27% jump over the past two fiscal years.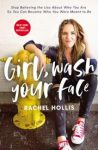 ECPA releases July's bestseller lists
Several different categories are represented by our industry's top selling books, as demonstrated by the ECPA Bestsellers lists for July, representing POS sales in June as compiled by NPD BookScan. The bestselling women's lifestyle book in the country is again the #1 book in the Top 50 bestsellers list. Girl, Wash Your Face (Thomas Nelson) shows no sign of letting up. The #2 book on the list is a longtime mainstay, the ECPA Diamond Award title The 5 Love Languages by Gary Chapman (Moody Publishers).

PubU offers something for everyone in publishing, including a track for those newer to the industry
Six sessions for the brand new "Emerging Leader" track have been announced by track leader Randall Payleitner, associate publisher of Moody Publishers.  "These six short sessions are cross-departmental and all on the first day so that attendees can rejoin their expertise-area track on the second day," announces Payleitner. "If you are newer to the industry, our goal is to help you find others in your same stage, to train you to be on mission in our industry, and to encourage you for the bright future ahead."  The Emerging Leader sessions offered on the first day of PubU are:
Surviving and Thriving in Christian Publishing with Keith Williams, Bible Editor, Tyndale House Publishers
Publishing in Color with Brian Allain, Founding Director, Publishing in Color conferences
What You Have to Offer as the New Kid in Town with Judy Dunagan, Acquisitions Editor, Moody Publishers
8 Types of Books Every Publishing Person Should Read with Randall Payleitner, Associate Publisher, Moody Publishers
Thriving in Your Career Without a Formal Mentor with Ingrid Beck, Senior Editor for Waterbrook & Multnomah
Roundtable with presenters
Emerging Leader track sessions and speakers
Emerging Leader scholarships available
View PubU sessions already confirmed in six tracks
---
PubU attendees are invited to extend their stay for the Art of Writing conference and The Christy Award™ Gala.  A special discount on both events is available on the PubU registration form.  Full program information for this conference for writers and publishers is available at www.ChristyAwards.com.
---

Early bird pricing for ECPA C-Suite Symposium expires August 2nd
The top leaders of Christian publishing will gather September 22-24 at the Hyatt Regency in Boston for the industry's annual C-Suite Symposium to focus on the theme, "Anticipating the Future," with a series of sessions providing industry leaders with a roadmap to leading innovation in their companies.  Speakers include Skot Welch with Global Bridgebuilders, Michele Cobb with Audio Publishers Association, Nancy Beach formerly with Willow Creek and now a consultant for SlingShot Group,  Jon Frendl with Cappital, Matt Baehr with Book Manufactuers Institute and more. Early bird rates end August 2nd.  ECPA member C-level executives are encouraged to register soon.
Product News

Discovery House Publishers is pleased to announce the release of "A Voice as Soft as a Honey Bee's Flutter," the new book from award-winning author and illustrator, Jan Spivey Gilchrist. The hardcover children's book, which is part of the "Be Still and Know Stories" series, is available now in hardcover wherever books are sold.
Read More...

B&H Publishing is proud to announce its acquisition of prolific speaker, columnist, podcast host and author Daniel Darling for a book outlining a biblical vision for communication in the social media age.
Read More...

Focus on the Family, in alliance with Tyndale House Publishers, will release "God, Where Are You?," the second book in the Adventures with the King: His Little Princess series, and "The Lord's Army," the second book in the Adventures with the King: His Mighty Warrior series, on September 3, 2019.
Read More...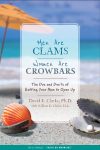 Focus on the Family, in alliance with Tyndale House Publishers, will release "Men Are Clams, Women Are Crowbars" on September 3, 2019 by Dr. David E. Clarke.
Read More...
Media Announcements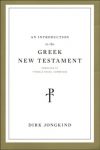 Bible Gateway interviews Dr. Dirk Jongkind, author of "An Introduction to the Greek New Testament"
Achieving clarity and confidence when engaging the New Testament in its original Greek language requires the highest resolution of early manuscripts. Why can't Bible translators just copy the original Greek texts word for word? Why is it important to have a precise text of the Greek New Testament? Why bother with differences that we can't even translate into English? What is a textual apparatus and why is one needed? Bible Gateway interviewed Dr. Dirk Jongkind (@DJngKnd) about "An Introduction to the Greek New Testament: Produced at Tyndale House, Cambridge" (Crossway, 2019).

Bible Gateway interviews Joanna Rivard and Tim Penner, authors of "The Tiny Truths Illustrated Bible"
How can you help your young children understand that the stories in the Bible can be connected to each other as tiny truths to teach one grand lesson: the story of God's love for his children, starting with the magnificence of creation and including Moses parting the Red Sea, Jonah being swallowed by a giant fish, and ultimately the birth, death, and resurrection of Jesus, the rescuing King? Bible Gateway interviewed Joanna Rivard and Tim Penner about their colorful storybook, "The Tiny Truths Illustrated Bible" (Zonderkidz, 2019).
Other News