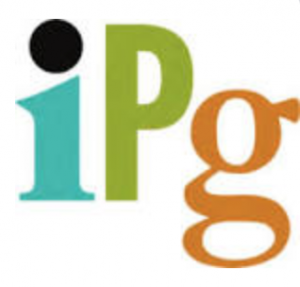 Effective immediately, IPG has executed a four-part plan to integrate and stabilise UID, the UK's leading distributor of independent publishers.
The first piece is consolidating the Eurospan unit distribution through Marston Book Services' systems in UID's state-of-the-art Biggleswade Distribution Centre (BDC). The second piece is a reorganisation of the UK management team into a shared services model so that the companies act as one. This reorganisation enables the third component, a one-time reduction in staff across the companies securing the synergies between units. The final piece is a managed exit of the Turpin Distribution unit through an administration process. 
As of 1 October, all orders for publishers distributed by Eurospan will be processed by the customer service team at Marston. Trade customers have been informed, and the reaction has been overwhelmingly positive due to the efficiency of centralised ordering, returns processing, and Marston's reputation for high-quality, timely service. This will increase efficiency for Eurospan and their customers through consolidation of deliveries and simplified accounting through Marston's credit control team.
Harmonising Marston, Orca, and Eurospan into a single solution also enables our long-planned reorganisation of the UID leadership team:
Joe Matthews, global CEO, will spend equal time with the UK and US domestic territories. 
Frank Autunnale will take over the reins as global CFO, overseeing finance and accounting teams in the US and the UK to harmonise practices and consolidate financial statements. Autunnale will also continue to oversee the HR departments, with Julie Barnes named UK Director of HR.
Mark Chaloner will remain UID group COO, overseeing facilities, warehouse management, and interdepartmental communication, reporting to Joe Matthews.
Imogen Adams, MD of Eurospan, remains responsible for the health of Eurospan publishers but will join the global business development team, which will allow her to offer services in both the UK and US domestic markets along with the global network of sub-distributors and agents. Imogen's team will include Michelle Zappa, Head of Sales, and Catherine Lawn Edwards, Head of Marketing. Michelle will oversee the accounts used by all divisions, expanding her ability to provide comprehensive sales through Eurospan's in-house team and robust network of commissioned reps. Michelle will continue to manage international academic sales, with her US-based counterpart, Scott Hatfill, handling international trade sales as the US and UK international programs are merged. Catherine and her team will offer their expertise developed within the Eurospan division to all publishers looking to increase sales through enhanced marketing activity.
Eurospan's Andrew Boughton will become Director of Operations, overseeing client and publisher service departments. Based in the London office, Andrew brings his wealth of knowledge to create a single repository of metadata and ONIX transmission, oversee eBook and digital print services, and manage the group's order processing and supply chain functions. Andrew's team will include Head of Distribution Services, Tracy Hopkins, Head of Data and Online Operations, James L. Smith, Head of Publisher Services, Sarah Knapton, and Customer Services Manager, TBC.
The reorganisation to shared services departments offers a tremendous opportunity to eliminate duplication of effort, close redundant positions, and bring best-practice workflows and systems used by the various entities into one streamlined operation. The reduction in overheads through consolidation to shared services will achieve profitability while preserving a high-quality service for publisher satisfaction. There are no further layoffs planned. We hope employees see a bright future in the company with greater ability for upward mobility, deeper departments that offer increased business continuity, and better systems and services to support our publishers. 
Those who follow scholarly publishing know that there are major structural changes occurring in that industry, including a move to Open Access publishing, a decline in journal subscriptions, and a move toward lower-priced digital journals. The Turpin board has worked hard with its professional advisors to find a solvent solution to preserve the Company or a going concern sale of the Company's business, but regrettably this has proven impossible, and we have therefore resolved that the only option now available for Turpin is to place it into Administration.
Joe Matthews notes, "This restructuring of the UK has long been anticipated and the leadership team is excited to execute our plans to build a strong and enduring future for the business."