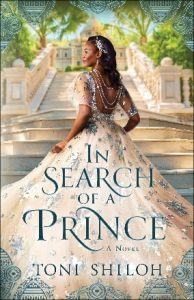 Bloomington, Minn. (November 18, 2022)—Bethany House, a division of Baker Publishing Group, is pleased to announce that the Evangelical Christian Publishing Association (ECPA) has selected Toni Shiloh as the winner of the inaugural Christy Amplify Award for Christian Fiction for her 2022 novel, In Search of a Prince. The award presentation took place on November 17 during the annual Christy Award Gala at ECPA's PubU Conference in Nashville, Tennessee.
In Search of a Prince by Toni Shiloh
(Bethany House; February 1, 2022; ISBN 9780764238956; Paper. $15.99)
Brielle Adebayo's simple life unravels when she discovers she is a princess in the African kingdom of Ọlọrọ Ilé and must immediately assume her royal position. Brielle comes to love the island's culture and studies the language with her handsome tutor. But when her political rivals force her to make a difficult choice, a wrong decision could change her life.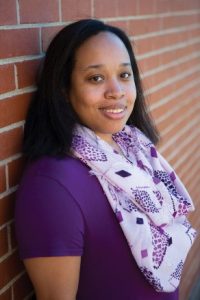 "I am absolutely floored and humbled to win the Amplify Award," said Bethany House author Toni Shiloh. "When I dreamed and wrote In Search of a Prince, it was with the hope that it would give representation to the many women who dreamed of being a princess and never saw one that looked like them—and for them to ultimately realize we are beloved daughters of the King of Kings."
Offered this year for the first time, the Christy Amplify Award for Christian Fiction is intended to elevate and recognize BIPOC stories and their authors in the Christy Award program, and to raise awareness of the Christy Award opportunity among Christian fiction authors who identify as members of an ethnic minority and have used that experience in their storytelling.
"Our judges agreed that it was hard not to be overtaken by the superb storytelling, world-building, and character development that Shiloh mastered with seemingly extraordinary ease and flow," said program consultant and presenter of the award, Jevon Bolden. "We found it to be an outstanding representation of literary excellence and an authentic 'own voices' story that stood out in every way. We find it a unique privilege, as an ethnically diverse judge panel, to contribute toward a deeper read of books by BIPOC authors, and we look forward to continuing to amplify their voices and stories."
Bethany House acquisitions editor Jessica Sharpe shared her thoughts as well: "We are so thrilled for Toni! She is such an active and supportive part of our publishing community, so for her to be the very first winner of the Amplify Award is so meaningful and well-deserved. Her heart and soul—and her books—are dedicated to amplifying not only BIPOC voices but also the Good News of the love of God. We are honored to have her as part of our publishing family."
Toni Shiloh is a wife, mom, and multi-published Christian contemporary romance author. Her novel In Search of a Prince has been praised by OprahDaily.com, Popsugar, Library Journal, and Booklist, and is a Parable bestseller. Her books have been finalists for the HOLT Medallion and the Selah Award. As a member of American Christian Fiction Writers (ACFW), Toni loves connecting with readers and authors alike via social media and at ToniShiloh.com.
ECPA is the association of Christian publishers who work together to strengthen and lead the industry through connection, education, and resources. ECPA's mission is to equip their members so they can more effectively make the Christian message widely known, and the Christy Awards were established by ECPA in 1999 to acknowledge the value and impact of the novel of faith in contemporary culture. The award is named for Catherine Marshall's novel, Christy, which has sold over 10 million copies since its publication in 1967. Today, the Christys continue to be the foremost award honoring and promoting excellence in Christian fiction. For the complete list of this year's winners, please visit: https://www.christyawards.com/finalists-winners.html.
Bethany House, a division of Baker Publishing Group, is part of the largest independent Christian book publisher and seeks to uplift readers' families, faith, and free time with our library of industry-leading fiction and bestselling Christ-centered nonfiction.
Contact: Anne Van Solkema, (616) 676-9185 x152, avansolkema@bakerpublishinggroup.com