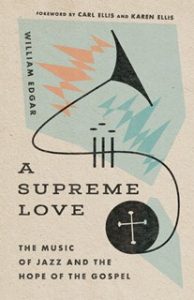 WESTMONT, IL— InterVarsity Press is pleased to congratulate its creative director, David Fassett, for his work on four designs chosen for 2022 Top Shelf Book Cover Awards by the Evangelical Christian Publishers Association (ECPA). The Top Shelf Book Cover Awards program is managed by ECPA to recognize design excellence in the Christian publishing industry.
"David Fassett's designs are one of the best parts of getting to work at IVP," said Justin Paul Lawrence, divisional vice president of marketing and sales at IVP. "His consistent eye and continued excellence are amazing. Plus he's a joy to work with and is a positive presence on my team. Very well deserved!"
Fassett joined InterVarsity Press (IVP) as a marketing designer in 2009. He was promoted to senior graphic designer in 2014, to art director in May 2017, and now serves as IVP's creative director.
Fassett's four award-winning cover designs in the nonfiction category include:
ECPA announced the winners of this year's awards on Wednesday, November 16, at Lipscomb University in Nashville during the opening session of ECPA PubU. Winning book covers are featured at TopShelfAward.org.
For a complete archived list of IVP's Top Shelf Award–winning book covers visit ivpress.com/award-winners.