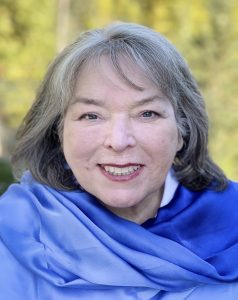 Uhrichsville, OH—The year 2023 marks 30 years since bestselling author Tracie Peterson published her very first novel. It was released in 1993 as part of Barbour Publishing's Heartsong Presents line (now owned by Harlequin). In commemoration of Peterson's 30 years of writing, Barbour is set to release a new fiction collection this February.
Love Through the Seasons features four modern romances set in Peterson's native state of Kansas during spring, summer, fall, and winter. Sure to be treasured, this new collection includes one newly written novella along with three revisited classics.
"It is always a pleasure to get to work on a project with Tracie Peterson, who never fails to deliver a delightful read full of sweet romance and enduring faith," says Rebecca Germany, fiction editor, Barbour Publishing. "I can still recall my first phone call to her about one of her early historical romances that launched us into a lifelong friendship. Tracie, as both an author and a person, is easy to love."
To learn more about Love Through the Seasons and other new Barbour releases, visit www.barbourbooks.com.
Media Contact: Shalyn Sattler, ssattler@barbourbooks.com, 740.922.6045 X 109