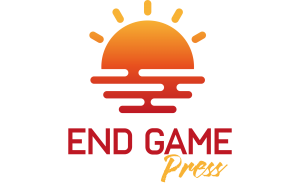 MEMPHIS, TN. February 2023 — End Game Press is excited to announce that CNI Distribution will now serve as their warehouse and fulfillment center beginning in February this year. CNI Distribution is a division of Christian Network International and is one of the largest independent distributors in Contemporary Christian retailing.
CNI Distribution is located in Nashville, TN and has earned a reputation for exceptional, award-winning service and state of the art networking systems. They represent numerous ministries and publishers in the book, music, and film industry and deliver to markets all over the world.
End Game Press has experienced exponential growth since its beginning in 2021. They have contracted over 50 authors for more than 80 book projects through 2024, and they are looking forward to CNI's partnership to achieve even greater success in the seasons to come.
"Each step of our journey has been bolstered by those willing to come alongside to offer their support and help to get us to the next level." says Victoria Duerstock, founder of End Game Press. "We look forward to this next phase in our growth and for the opportunity to work with the exceptional team at CNI."
About End Game Press
Launched by award-winning author Victoria Duerstock in 2020, End Game Press is a traditional publishing house where ordinary people accomplish extraordinary things. End Game Press puts authors first, educating them on the entirety of the publishing process, and providing them with the needed training to be successful. With a goal to create beauty and cultivate community, End Game Press publishes fiction, nonfiction, and children's titles into both general and Christian markets. Learn more at www.endgamepress.com.
About CNI Distribution
CNI Distribution is an award-winning, 30-year-old fulfillment and distribution service in one of the Nation's largest independently owned faith and family-based product suppliers. Founded in 1990 by Ed Clydesdale and a team of industry professionals, CNI is best known for exceptional turnaround, accuracy, and their highly customized services designed specifically for each publisher.
Media Contact: christina@endgamepress.com