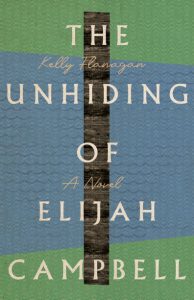 March 2023 | WESTMONT, IL—InterVarsity Press (IVP) is pleased to announce that seven IVP titles have been recognized as finalists in the annual Foreword INDIES Book of the Year Awards. Winners in each genre—along with the Editor's Choice Prize winners and Foreword's Independent Publisher of the Year—will be announced June 15, 2023.
As part of its mission to discover, review, and share the best books from university and independent publishers, Foreword Magazine Inc. hosts an annual awards program each year. Finalists represent the best books published in 2022. More than 2,500 entries spread across fifty-five genres were submitted for consideration. The finalists were determined by Foreword's editorial team. Winners are now being decided by teams of librarian and bookseller judges from across the country.
IVP books were chosen as finalists in the following categories:
Adult Fiction, Religious
The Unhiding of Elijah Campbell: A Novel
In his first non-fiction works (Loveable, True Companions), psychologist Kelly Flanagan drew from clinical insight to explore the spiritual depths of identity and relationships. Now, in this debut novel, he weaves a page-turning and plot-twisting tale that brings new life to those insights, along with fresh revelations about personal growth, spiritual transformation, and the dynamics of interpersonal relationships.
Susie Finkbeiner, author of The Nature of Small Birds and All Manner of Things, said, "I knew from the first page that Elijah Campbell was a special character. Every chapter, paragraph, and sentence that I read proved me right. This novel is infused with gentle storytelling that reminded me of Wendell Berry, elegant prose that brought to mind Marilynne Robinson, and salt of the earth characters reminiscent of Leif Enger. The great delight that I found while reading, however, was what Kelly Flanagan brought to this story that only he could—a deep insight into what makes us human and how that makes us worthy of being seen and known."
---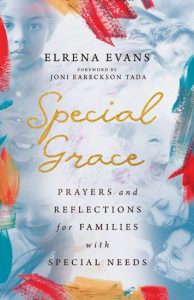 Adult Non-Fiction, Family & Relationships
Special Grace: Prayers and Reflections for Families with Special Needs
In the foreword Joni Eareckson Tada said, "If you live with disability as I do, you, too, will love Special Grace. . . . Messy, but beautiful. Gut wrenching, but wonderfully real. You'll discover a new friend in Elrena Evans, a Christ-loving mom who invites you to join her as she kneels at the throne on behalf of her family with special needs."
Special Grace is a collection of 127 prayers for all aspects of life for families with special needs. The book includes prayers for family life, school, and church; prayers for an initial diagnosis, for the first day of school, and for celebrating a milestone. Each section is set off by a reflective essay from Evans's own family life. Filled with humor and wisdom, these prayers and reflections will help families process their experiences together and offer them to God with hope and simple trust.
---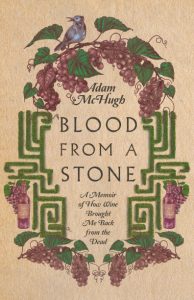 Adult Non-Fiction, Autobiography & Memoir
Blood from a Stone: A Memoir of How Wine Brought Me Back from the Dead
"Adam McHugh is one of the most effortlessly funny writers I know," said Susan Cain, author of Quiet and Bittersweet. "In his new work, Blood from a Stone, Adam combines his wit with a tender vulnerability to tell a story as poignant as it is funny."
McHugh's story is one of being forced to reevaluate and remake his life when things fell apart. But more than that, it's a story about finding healing through the good gifts of wine, friends, and the beauty of wine country. He writes, "Most stories about religion and drink are stories of recovery. I'm not sure if mine isn't a story about recovery too."
---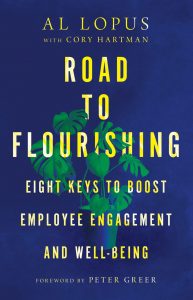 Adult Non-Fiction, Business & Economics
Road to Flourishing: Eight Keys to Boost Employee Engagement and Well-Being
Al Lopus, cofounder and CEO of Best Christian Workplaces Institute, has studied hundreds of organizations to discover eight key drivers in companies with healthy culture and engaged employees. He gathers best practices from across a range of companies and ministries to demonstrate how people at all levels can work together to accomplish work that matters. Principles and real-life examples provide concrete ways that organizations can flourish by building fantastic teams, cultivating life-giving work, attracting and retaining outstanding talent, and much more.
John Pearson, board governance and management consultant and author of Mastering the Management Buckets, said, "Al Lopus doesn't mince words when writing about the toxic work cultures he's observed. But Road to Flourishing is also upbeat—you can create 'life-giving work' for every team member. You have two options: (1) continue to apply inappropriate Band-Aids to your sick workplace, or (2) go deeper and discover how your organization's culture will flourish with God-honoring and intentional best practices. Reading this book with your team members is a no-brainer. Pick one: life-giving work or life-sapping work."
---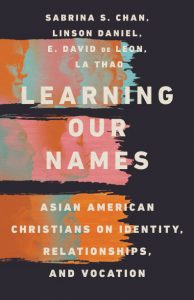 Adult Non-Fiction, Multicultural
Learning Our Names: Asian American Christians on Identity, Relationships, and Vocation
Asian American Christians have diverse stories beyond the cultural expectations of the model minority or perpetual foreigner. In this compelling resource, a team from East Asian, Southeast Asian, and South Asian backgrounds encourage us to know our history, telling diverse stories of the Asian diaspora in America and the impacts of migration, culture, and faith.
"This is the Asian American discipleship book for the post-Trump, #MeToo, #BlackLivesMatter, post-Covid, AAPI hate era," said Daniel D. Lee, academic dean of the Center for Asian American Theology and Ministry at Fuller Theological Seminary and author of Doing Asian American Theology. "With their fingers on the pulse of this generation, Sabrina, Linson, David, and La show us what deep commitment to Christ looks like for young Asian Americans in their great diversity and complexity."
---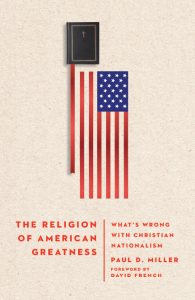 Adult Non-Fiction, Political and Social Sciences
The Religion of American Greatness: What's Wrong with Christian Nationalism
Paul D. Miller, a Christian scholar, political theorist, veteran, and former White House staffer, provides a detailed portrait of—and case against—Christian nationalism. Building on his practical expertise not only in the archives and classroom but also in public service, Miller unravels this ideology's historical importance, its key tenets, and its political, cultural, and spiritual implications.
"I can think of no one more qualified to speak to the pressing issue of Christian nationalism than Paul Miller," said Russell Moore, editor in chief of Christianity Today. "Despite the bleak subject, this book is full of confidence, conviction, and hope. Liberal democracy matters. The kingdom of God matters more. Those who care about either or both should read this work."
---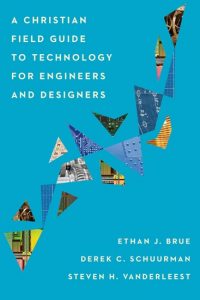 Adult Non-Fiction, Science & Technology
A Christian Field Guide to Technology for Engineers and Designers
"Here is a rich resource for the early career engineer who needs help applying biblical truth to their technical endeavors in the workplace," said Steven Lindsey, executive director of the Center for Faith+Work Los Angeles, retired Boeing systems engineering executive. "Through an excellent overview of important theological concepts, thoughtful design principles, and practical vocational wisdom, Brue, Schuurman, and VanderLeest explain how integrating faith and work in practicing engineering and creating technology provides endless opportunities to both glorify God and enjoy him. If only such a book had been around when I entered the workforce with an engineering degree!"
Veteran engineers and teachers Ethan Brue, Derek Schuurman, and Steve VanderLeest provide a field guide for fellow explorers working with technology. Using numerous case studies, historical examples, and personal stories, they explore issues such as biblical themes and passages that relate to technology, the ethics and norms involved in technology design, how engineering and technology tap into human dreams for a better world. Along the way they acknowledge the challenges arising from technology but also point to the wonderful possibilities it offers us and its ability to contribute to the common good.
For a complete list of IVP award winners, visit ivpress.com/award-winners.
Contact: Krista Clayton | 630.734.4013 | kclayton@ivpress.com