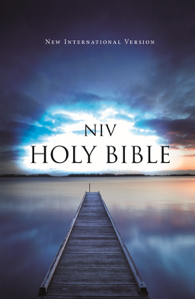 Grand Rapids, Mich., March 2023 – Zondervan, a division of HarperCollins Christian Publishing, is pleased to announce two of its low-cost outreach Bibles have surpassed significant sales milestones: the NIV Economy Bible with three million units sold and the NIV Value Outreach Bible with two million units.
Zondervan began producing the NIV Economy Bible in 2014. The NIV Value Outreach Bible was first published by Zondervan in 2015, after Zondervan undertook the lead stewardship role for outreach Bibles from Biblica. With pricing under $5, both Bibles are considered low-cost options for churches and ministries. They represent a significant portion of Zondervan's commitment of equipping churches to use Bibles as a powerful resource in their missional impact.
"We are so pleased that both of these Bibles have reached such a significant sales milestone," said Melinda Bouma, vice president and publisher of Bibles for Zondervan. "More important than any sales figure, is the reach that these works have had in furthering the kingdom."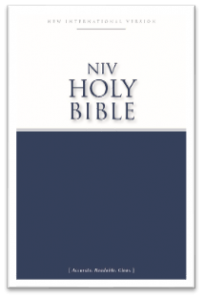 The NIV Value Outreach Bible and the NIV Economy Bible use the New International Version (NIV), the most widely read Bible translation in contemporary English. The NIV is trusted for its combination of accuracy, readability, and beauty.
About Zondervan:
Zondervan, a worldwide leading Christian publisher of books and Bibles, is part of HarperCollins Christian Publishing, Inc. Its publications include a variety of Bible translations for all ages; books in different genres and subject areas for the general reader; curriculum for individual and group Bible study; books for children and young adults; academic resources including textbooks and reference books; ministry resources; and books on faith and culture. Zondervan is located in Grand Rapids, MI. For more information, visit www.zondervan.com.
Contact: Amy Bigler, Public Relations Director, amy.bigler@harpercollins.com