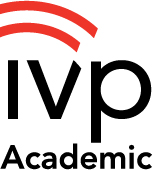 March 2023 | WESTMONT, IL—IVP Academic is pleased to announce that L. Michael Morales has signed a series editor agreement for new Essential Studies in Biblical Theology (ESBT) books.
Rachel Hastings, associate editor of IVP Academic, said, "Michael will continue to guide this series with his careful and thoughtful scholarship and his passion for accessible biblical theology. I'm thrilled to be working with him on the expansion of the ESBT series."
Morales is professor of biblical studies at Greenville Presbyterian Theological Seminary in Taylors, South Carolina. Previously he was provost and professor of Old Testament at Reformation Bible College in Sanford, Florida. He is the author of The Tabernacle Pre-Figured: Cosmic Mountain Ideology in Genesis and Exodus, Who Shall Ascend the Mountain of the Lord?, and Exodus Old and New: A Biblical Theology of Redemption.
Essential Studies in Biblical Theology (ESBT) explores the central or "essential" themes of the Bible's grand storyline. Taking cues from Genesis 1–3, each author teases out a unique theme throughout the entire sweep of the history of redemption. The ESBT project functions as a whole in that each theme is intentional, and each volume does not stand solely on its own merits. The individual volumes interlock with one another, and, taken together, form a complete and cohesive unit. Written for students, church leaders, and laypeople, the ESBT is intended to be an introduction to core biblical-theological themes of the Bible—accessible, yet rich in content.
Morales will take over for current ESBT series editor Benjamin L. Gladd, who will remain the editor for the ten volumes that have been contracted up to this date. Gladd's titles include:
Gladd (PhD, Wheaton) is professor of New Testament at Reformed Theological Seminary. His publications include Hidden But Now Revealed, Making All Things New, and The Story Retold.
Contact:  Krista Clayton | 630.734.4013 | kclayton@ivpress.com