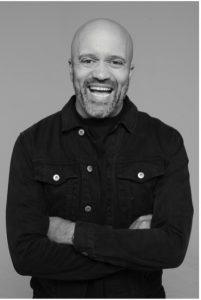 (Nashville, Tenn.) April 3, 2023 – Bestselling author, speaker, and podcaster Carlos Whittaker has signed a two-book deal with Nelson Books, an imprint of Thomas Nelson. The first book will focus on creating sustainable, meaningful rhythms of life in an age of distraction and a seemingly infinite stream of content choices. With Whittaker's distinct energy, compassion, and heartfelt care for his readers, Whittaker will share the lessons he learned by living off the grid and the brain science that shapes his own habits of health and wholeness.
Whitaker's first book of the deal is slated to release in the fall of 2024 and will be based on an experiment the social media guru conducted on himself and what he learned as a result. The subsequent project timeline has not yet been released, though expected to fall into the 2025 calendar year.
"Carlos Whittaker is creative, compassionate, and culturally influential. We are confident that these materials will inform and inspire countless readers looking to navigate the rhythms of work, family, community, and how all these areas of life share complex intersections with technology and public discourse," said Publisher Andrew Stoddard. "We are thrilled to welcome Carlos to Nelson Books and are enthusiastically preparing to bring these publications to market."
"I am honored to be working with Nelson Books, continuing to do what I love, helping people! I can't wait to share what I have learned this past year in my own created experiment," said Whittaker.
Alex Field of The Bindery Agency negotiated the book deal.
About Carlos Whittaker:  Carlos Whittaker is a storyteller, speaker, and author of several books, including Moment Maker, Kill the Spider, Enter Wild, and his latest release, How to Human. He continues to bring hope to humans all over the world. He frequently speaks at some of the nation's largest churches, corporations, and culture-shaping conferences with a superpower in creating spaces—online and in-person—where people feel safe to engage in genuine dialogue and be themselves. Carlos is a People's Choice Award winner and host of the popular Human Hope podcast. He lives in Nashville with his wife, Heather, and their three children. Learn more at Carlos Whittaker  https://www.instagram.com/loswhit/
About Thomas Nelson:  Thomas Nelson is a world leading publisher and provider of Christian content and has been providing readers with quality inspirational product for more than 200 years. As part of HarperCollins Christian Publishing, Inc., the publishing group provides multiple formats of award-winning Bibles, books, gift books, curriculum and digital content, with distribution of its products in more than 100 countries. Thomas Nelson is headquartered in Nashville, TN. For additional information visit ThomasNelson.com.
Contact: Lisa Beech, Director of Publicity, Lisa.beech@harpercollins.com, 719-439-9403