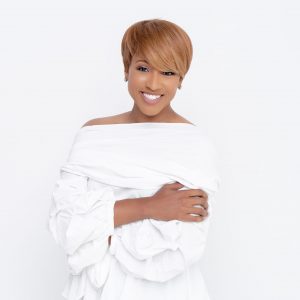 Nashville, Tenn., May 2023 – Zondervan Books, a leading publisher of Christian literature, is thrilled to announce a two-book deal with the renowned author, Nona Jones. The first book in the agreement is scheduled for release in September 2024. Nona Jones is represented by Tom Dean, Founder of A Drop of Ink Literary. Carolyn McCready, Executive Editor at Zondervan Books acquired the world rights, recognizing the exceptional talent and compelling message that Nona brings to her writing.
"I am thrilled for this continued partnership between Nona and team Zondervan. Both Nona and I are grateful for the passion and enthusiasm from editorial, marketing, and sales teams for her past books and her future projects as well," noted Tom Dean, founder of A Drop of Ink Literary 
Nona Jones is a remarkable speaker, business executive, author, and entrepreneur. Currently the Chief Content & Partnerships Officer for YouVersion, she has held leadership positions at Meta (formerly Facebook) and a multi-state school for at-risk girls. Nona is a bestselling author of three books and is globally recognized for her expertise in digital discipleship. As a preacher and YouVersion Teaching Partner, she has spoken worldwide. Nona's civic engagement includes serving on notable boards and she holds degrees from the University of Florida and Harvard Law School Program on Negotiation.
The first book will delve into the transformative power of being overlooked and unwanted, guiding readers on a journey to harness resilience and unlock their untapped potential. Nona will share invaluable insights and practical advice to help readers activate their greatest strengths.
"I am so pleased to get to collaborate with Nona Jones again. Her spiritual insights, unwavering passion, and ability to inspire are a perfect combination. Working alongside Nona is a true pleasure and I eagerly anticipate the powerful and life-changing books she will create and share with the world. " – Carolyn McCready, Executive Editor at Zondervan
Zondervan had the privilege of publishing three previous books by Nona Jones, two through Zondervan Books and one through Zondervan Reflective. Her most recent release, Killing Comparison, hit the shelves in late September 2022 and has already sold over 20,000 copies in various formats.
Zondervan Books eagerly anticipates the release of these two books and looks forward to continuing the publishing journey with Nona Jones. Her remarkable combination of talents, extensive experience, and inspirational storytelling will undoubtedly impact readers across the globe.
Zondervan is a HarperCollins Company and part of HarperCollins Christian Publishing. Zondervan is a world leading publisher and provider of Christian communications. The company's products are sold worldwide and translated into nearly 200 languages. Zondervan offices are located in Grand Rapids, Mich. For additional information, please visit www.zondervan.com.
Contact: Devin Duke, Senior Publicity Manager, Zondervan Books, Devin.Duke@HarperCollins.com