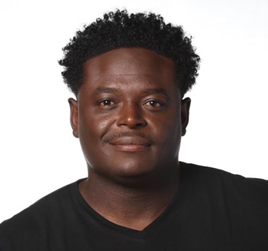 Colorado Springs, Colo., (May 18, 2023) — NavPress announced today that senior editor Caitlyn Carlson acquired world rights to Derwin L. Gray's SENT from Alex Field of The Bindery Agency.
Gray's forthcoming book seeks to recapture the church's passion for the Good News and casts an intentional vision for the mission of discipleship. Release is planned for spring 2025.
Derwin Gray is the cofounding and lead pastor of Transformation Church (TC) and author of several books and Bible studies, including the bestselling books The Good Life: What Jesus Teaches about Finding True Happiness (2020) and How to Heal Our Racial Divide: What the Bible Says, and the First Christians Knew, about Racial Reconciliation (2022).
For more information or for media inquiries, please contact Katie Dodillet, katiedodillet@tyndale.com.
NavPress is a business ministry of The Navigators. With a rich catalog of bestselling books, discipleship resources, and The Message® Bible, NavPress supports readers as they know Christ, make Him known, and help others do the same.®  Since 2014 NavPress has been in a publishing alliance with Tyndale House Publishers, one of the largest independently owned Christian publishers in the world. NavPress resources are sold, distributed, and marketed worldwide through Tyndale House Publishers.
Contact:  Katie Dodillet, katiedodillet@tyndale.com, 630.784.5275