Dark Traffick scheduled to release in Spring 2024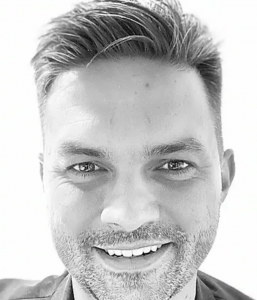 New Kensington, PA, May 19, 2022 — Whitaker House is pleased to announce its agreement with co-founder and CEO of Zero Trafficking, Noel Thomas. The publishing company will release his book, tentatively titled Dark Traffick in Spring 2024.
"Dark Traffick is the book that ushers the public into the next phase of anti-trafficking efforts to stop what has evolved into a $150 billion industry involving a complex network of organized crime trafficking sex, labor, and human organs," says Thomas who has led United States law enforcement and the judicial system into the new battleground, where high-tech data analysis is changing how criminals are caught and prosecuted.
Whitaker House publisher Christine Whitaker said, "Whitaker House is honored to partner with Noel Thomas. Noel's story of how he became aware of the magnitude of trafficking in this country is proof that it has grown and changed drastically. We're looking forward to helping him change our perceptions of trafficking and teaching us the most effective ways we can identify and help stop the trafficking that occurs in our own neighborhoods."
"As a government employee, defense contractor, and CEO, I've gained amazing insight into the world of trafficking, but Dark Traffick comes directly from my heart as a Christian," says Thomas. "My hope is that, ultimately, the story of trafficking will become one of redemption—not just for victims but also for the perpetrators."
Thomas is represented by Chip MacGregor of MacGregor Literary.
About Whitaker House
With headquarters just east of Pittsburgh, Whitaker House is part of Whitaker Corporation, which also includes Anchor Distributors, Whitaker House Español, and Word Alive, our Canadian distribution division. A Christian, family-owned business established in 1970, Whitaker Corp. is dedicated to proclaiming the gospel to the lost and flooding the world with life-changing media of eternal value.
Contact: Karen Campbell, karen@karencampbellmedia.com