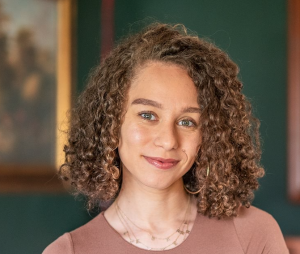 (Nashville, Tenn.) September 14, 2023 – Bestselling author, storyteller, and sought-after speaker, Tori Hope Petersen has signed a two-book deal with Nelson Books, an imprint of Thomas Nelson. The first book Love Like You've Never Been Hurt will be released in February 2025.
The first of Petersen's works will serve as a milestone in understanding codependent tendencies and the necessity of healing through Biblical truths and personal stories. Emphasizing the importance of acknowledging past wounds and will deliver groundbreaking solutions for improving relationships and comprehending the impact of childhood trauma. Petersen's personal journey exposes her struggle with codependency and how her healing process can serve as a roadmap for others.
Her second book slated to release in 2026 will be based on her branded phrase, "I love you already," the book will include vignettes about ordinary people who love in extraordinary ways.
"We are absolutely delighted to introduce Tori Hope Petersen as the newest addition to the Nelson Books family," said Andrew Stoddard, VP & Publisher. "With a remarkable background and exceptionally bright future, Tori brings an unwavering passion for foster care reform, adoption advocacy, and serving vulnerable populations. Her journey is a testament to the transformative power of God's love in changing lives."
Andrew Stoddard, VP and Publisher of Nelson Books, and Executive Editor Janet Talbert, secured world rights from agent Austin Wilson of Wolgemuth & Wilson.
About Tori Hope Petersen: Learn more at torihopepetersen.com
Tori Hope Petersen: Tori Hope Petersen is the bestselling author of Fostered and sought out national speaker, inspiring audiences to overcome, hold onto hope, and change the world with what they have, right where they are, by loving the people in front of them.  Petersen's impact extends far beyond writing, as she captivates audiences nationwide with her powerful story and inspiring message at conferences, churches, and beyond.  In addition to her incredible work, Tori finds joy in her loving family. Alongside her husband, Jacob, she cherishes their precious children: Leyonder and Ezzeri, their biological son and daughter, and Sar, their adopted adult son, and the foster children they welcome into their home. https://www.instagram.com/torihopepetersen/
About Thomas Nelson: Thomas Nelson is a world leading publisher and provider of Christian content and has been providing readers with quality inspirational product for more than 200 years. As part of HarperCollins Christian Publishing, Inc., the publishing group provides multiple formats of award-winning Bibles, books, gift books, curriculum and digital content, with distribution of its products in more than 100 countries. Thomas Nelson is headquartered in Nashville, TN. For additional information visit ThomasNelson.com.
Contact: Lisa Beech, Director of Publicity, Lisa.beech@harpercollins.com, 719-439-9403