Dramatic new changes in the third edition of the #1–selling study Bible, first published in 1988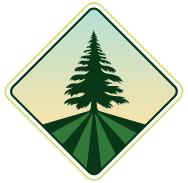 CAROL STREAM, ILL. (07/29/2019) –Tyndale House Publishers (@tyndalehouse) has announced that it will release a third edition of its Life Application Study Bible in October 2019. More than 20 million copies of the LASB have been sold since it was first published in 1988, making it the bestselling study Bible in the world. Now it has been thoroughly updated and expanded, offering even more relevant insights for understanding and applying God's Word to everyday life in today's world.
"The Life Application Study Bible is the runaway favorite in the study category because of the breadth and relevance of the notes, charts, profiles, timelines and so much more that support the biblical text," said Tyndale brand director Jim Jewell.  "There is nothing comparable to the scale of helpful recommendations throughout on how to apply the Bible's teaching to everyday life. It is a proven Bible for all times, with content applicable to all ages and to the good and bad circumstances of life, generation to generation."
The third edition is substantially changed from the earlier editions, including more than 30 percent new study and application material, and a comprehensive review and rewrite of the notes to communicate to current issues and to reflect changes in communication over the years.
Life Application Study Bible, Third Edition, distinctives include:
Now with an Interior Accent Color—Refreshed design with a second color for visual clarity.
People Profiles—Profiles of people include strengths and weaknesses, accomplishments and mistakes, and key lessons from their lives.
Maps—Maps illustrate the story of the book from a geographical point of view.
Charts & Diagrams—Hundreds of features help the reader better visualize difficult concepts or relationships and also shows their significance.
10,000+ Application & Explanatory Notes—Hundreds of new study notes have been added where there was additional need to help the reader understand and apply the text.
The third edition will be simultaneously released by Tyndale and Zondervan, available in both the NLT and the NIV translations and in a variety of covers.
A comprehensive $700,000 marketing campaign will include online, print, and radio advertising; eight conference showings, as well as a coordinated web program, including four product videos; accelerated social media placements; and dynamic online landing pages. A launch event will be held at the Museum of the Bible in Washington, D.C., in October.
To experience more, visit www.LifeApplication.com.
Since its founding in 1962, Tyndale House Publishers has been a voice to trust for generations of readers. Today, Tyndale is one of the largest independent Christian publishers in the world. Tyndale's mission is to make the Bible accessible to as many people as possible in language that they can relate and respond to. Tyndale publishes the Holy Bible, New Living Translation (NLT) and offers nonfiction books that equip readers with Christ-centered insight, counsel, and life-improving stories. In addition, Tyndale publishes fiction from fresh new voices and celebrated authors alike, capturing the imagination of millions of readers. With a deep understanding of the importance of nurturing future generations, Tyndale also publishes children's products that make God's Word and wisdom come alive. Tyndale's independent status allows it to follow its founding model, giving a majority of annual revenue—more than $100 million throughout its history—to charitable missions. With every book purchased, Tyndale readers help meet the physical and spiritual needs of people around the world.
Contacts:
At Tyndale — Todd Starowitz, Public Relations Director, ToddStarowitz@tyndale.com, 630.336.1355
At Zondervan — Amy Bigler, Senior Public Relations Manager, Amy.Bigler@harpercollins.com, 616.698.3514