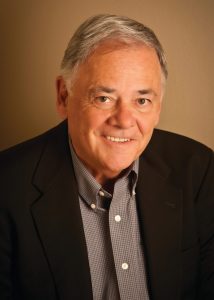 CAROL STREAM, Ill. (March 26, 2021)— Tyndale House Publishers celebrates the life and ministry of author, pastor, teacher, and friend Dr. David Stoop, who passed away March 10, 2021.
David Stoop, PhD, was a licensed clinical psychologist in California. He received a master's in theology from Fuller Theological Seminary and a doctorate from the University of Southern California. He was frequently heard as a cohost on the nationally syndicated New Life Live! radio and television program. Dr. Stoop founded the Center for Family Therapy in Newport Beach, California. He served as an adjunct professor at Fuller Seminary and as a member of the executive board of the American Association of Christian Counselors.
Dr. Stoop was a Gold Medallion–winning author who wrote more than thirty books, including Take Your Life Back, The Twelve Gifts of Life Recovery, and his soon-to-be published The Soul of a Hero with Stephen Arterburn and Tyndale Momentum. He also coauthored with Stephen Arterburn the #1-selling Life Recovery Bible, which is the most widely used recovery Bible today, having sold more than 3.5 million copies.
"Dave was not only a co-laborer in Tyndale's publishing ministry, he was in many ways a pastor, counselor, and friend for those of us who were privileged to work with him," said Blaine Smith, Bible publisher for Tyndale. "When you started a conversation with Dave, you immediately felt valued, understood, and cared for. He was first and foremost a pastor and shepherd. That came through in everything he did."
"David Stoop was a compassionate counselor with a pastor's mind and heart," commented Mark Norton, Tyndale's Bible development director. "He heard from God and desperately wanted others to hear from him too. It was never about Dave; he was truly present to those he was with, and he brought the presence of Jesus with him. Through the years of interacting with Dave in the development of The Life Recovery Bible, I regularly came away both deeply challenged and highly affirmed. Dave was a brother who had truly received God's grace, and he spent his life helping others to understand and receive it as well."
Greg Johnson, founder of WordServe Literary agency added, "Partnering with Dave Stoop for the past twenty-five years as his literary agent was one of the most unique privileges of my life. Not only was he prolific (more than sixty projects selling more than four million copies), but he also had a keen sense of the needs of his readers. He wrote in a voice and with practical help that any author should emulate. Beyond all of this, he was as kind a Christian man as I've ever known. Humble, grateful, insightful, and loving."
"With The Life Recovery Bible, Dave Stoop and Stephen Arterburn possessed a vision to help people who are struggling with addictions, using the truth of God's Word. Decades later, that vision has transformed the lives of millions upon millions of people for the better," said Ron Beers, senior vice president and group publisher. "His contribution to God's Kingdom was great and will continue to bear fruit for decades to come."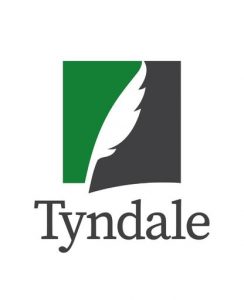 Since its founding in 1962, Tyndale House Publishers has been a voice to trust for generations of readers. Today, it is one of the largest independent Christian publishers in the world. Tyndale has proved a faithful guide—helping readers discover the life-giving truths of the Bible. Its mission is to open God's Word to as many as possible in language they can relate to and understand. Tyndale's independent and nonprofit status allows it to follow its founding model, giving a majority of net income to charitable missions—more than $110 million throughout its history. With every book purchased, Tyndale readers help meet the physical and spiritual needs of people around the world.
TYNDALE and Tyndale's quill logo are registered trademarks of Tyndale House Ministries.