Committee of industry leaders will help direct, evaluate and advise on ECPA programs that resource members' efforts to enhance their publishing missions through diversity and inclusion.

TEMPE, ARIZ. – APRIL 26, 2021 — With the approval and guidance of the ECPA board, a new Diversity, Equity & Inclusion standing committee has been formed within ECPA.  The new committee will be chaired by board member Tina Constable, EVP and Publisher for WaterBrook and Multnomah Publishing Group. Constable also leads the Penguin Random House imprints of Convergent, Image, and Forum.
This committee will join ECPA's five other standing committees chaired by ECPA board members and composed of ECPA publishers and affiliates, which oversee the following ECPA programs: Bestsellers, Events, Membership, Recognition, and Research.
"ECPA committees play a strategic role in advancing the mission of our industry to make the Christian message more widely known," said ECPA president Stan Jantz. "The new Diversity, Equity & Inclusion committee will bring fresh energy and creativity to our mission as the committee members identify crucial topics and initiatives."
"It is an honor to be a part of this new ECPA committee and help create initiatives and practices to best support diversity, equity and inclusion in all aspects of our publishing programs," said committee chair Tina Constable.  "I am eager to open up this dialogue and look forward to working with this esteemed group of professionals in the months ahead."
The committee members are: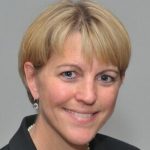 Over the course of a 30-year publishing career, Tina Constable has served a wide variety of roles within Penguin Random House, Inc.,  including her current position as Executive Vice President and Publisher of the Christian imprints WaterBrook, Multnomah, Convergent, Image as well as the conservative imprint, Forum.  Tina's varied experience has provided her a unique ability to bring a strategic and multi-faceted approach to many #1 bestselling books across a wide range of categories. Authors include President Barack Obama, President George W. Bush,  Tim Tebow, Jennie Allen, Michael Todd, Mark Batterson, Anne Graham Lotz, Michelle Obama, Supreme Court Justice Antonin Scalia, Supreme Court Justice Neil Gorsuch, Charles Krauthammer, Condoleeza Rice, Peter Thiel, Jim Gaffigan, among numerous others. 
---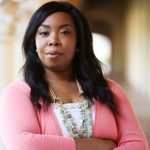 Best-selling editor, writer, and literary agent, Jevon Bolden is CEO of Embolden Media Group, a boutique publishing consulting firm in sunny Florida. With seventeen years' experience in publishing, Jevon shares the best of what she knows at conferences, workshops, and in coaching sessions with passionate, creative, and influential people who desire to publish great books that make a difference. Jevon has a bachelor's degree in English, with a minor in sociology, from the University of Alabama in Huntsville.  She is also the founder of Christian Publishing Professionals of Color.  
---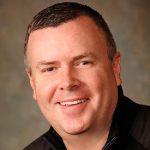 Peter Cerra currently serves as the President of SEPA (Spanish Evangelical Publishers Association) as well as Senior Director of Sales and Marketing for Editorial Portavoz (Kregel). With over 30 years of experience in the Christian publishing industry in many areas including Sales Forecasting, Sales and Marketing, his passion is to grow the Spanish Christian market globally.  
---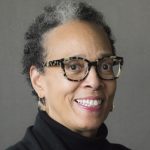 Joyce Dinkins is an executive editor at Our Daily Bread Ministries (ODBM). Joyce builds relationships, acquires writers, edits, and manages publications. Her passion is inclusion and equity for diverse voices, entities, and audiences. Her work involves Our Daily Bread editions, Our Daily Bread Publishing books, ODB audible and film media. Before joining ODBM in 2015, she was managing editor for New Hope Publishers (Alabama), editor for NavPress (Colorado), and editor for David C. Cook (Illinois and Colorado). Joyce contributes around diversity, equity, and inclusion through publishing industry events, including Publishing in Color, ECPA PubU, and as a board member of the Academy of Christian Editors. 
---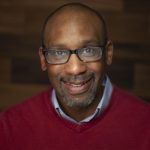 Ed Gilbreath is an editor, journalist, and author. He has served as the executive director of communications for the Evangelical Covenant Church, an editor for numerous magazines, the founding editor of UrbanFaith.com, and an executive editor at InterVarsity Press. He is currently the vice president of strategic partnerships at Christianity Today.     
---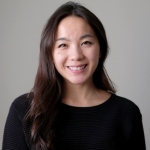 Maila Kim is a second-generation Hmong American. She received a B.A. in English Language & Literature and a B.A. in Communication Studies from the University of Michigan and an M.A. in Christian Formation & Ministry from Wheaton College Graduate School. Maila is a marketing manager at InterVarsity Press. She also serves on the steering committee of The Every Voice Now Initiative and is a co-host on The Every Voice Now Podcast. Maila lives in Illinois with her husband and is co-planting a church, The Prodigal Network. 
---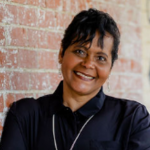 Edwina Perkins is the assistant director of Blue Ridge Mountains Christian Writers Conference. She is also the coordinator for Mentoring Moments and the manager for Sensitivity Between the Lines, both with BRMCWC. Edwina is an acquisitions editor for Harambee Press. As a longtime member of Word Weavers International, she now serves as a member of the advisory board. Edwina is an award-winning writer, experienced teacher, speaker, freelance editor, and a sensitivity reader. She is also a freelance writer for Guideposts. One of her passions is to address the need for sensitivity and diversity in the publishing industry.
The committee will meet, along with all of ECPA's standing committees, on May 3rd during the ECPA Virtual Leadership Summit.  Each committee will give a report at the ECPA Member Town Hall, held on May 6 at 10 am central – preceding the afternoon program of the ECPA Awards Celebration.
The Evangelical Christian Publishers Association (ECPA) is an international non-profit trade organization comprised of member companies that are involved in the publishing and distribution of Christian content worldwide. Since 1974, ECPA has strengthened Christian publishing by building networking, information, and advocacy opportunities within the industry and throughout multiple channels so that our members can more effectively produce and deliver transformational Christian content. For more information about ECPA: ECPA.org.
Media Contact:  Stan Jantz, ECPA president and CEO, 480-966-3998, sjantz@ecpa.org
---
NOTE:  This release was updated in 2023 to add committee member Edwina Perkins and to correct committee name to Diversity, Equity & Inclusion.