Emerging Leaders will participate in the industry's PubU Online training and networking conference held November 3-12, and be matched with industry mentor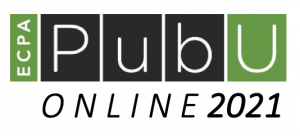 TEMPE, ARIZ., October 11, 2021 – ECPA has announced the recipients of the Emerging Leader program for PubU Online, the industry's training and networking event for Christian publishing professionals – taking place in a series of daily webinars beginning Wednesday, November 3rd with the debut of the PubU Children's Book Summit, and continuing in day-long publishing tracks through November 12.
Nominations were made by companies in Christian publishing with a goal to invest in the emerging leadership in their organizations.  So far, 63 emerging leaders have already gone through the program, adding now an additional 20  professionals from 12 companies.  Two emerging leaders from prior years now serve as leaders on the PubU Brain Trust: Maila Kim from InterVarsity Press (who also serves on the ECPA DEI committee), and Bradley Isbell from Iron Stream Media.
Helen Lee, director of product innovation at InterVarsity Press, serves on the ECPA PubU Brain Trust as the coordinator of this year's Emerging Leader program. She will be matching each mentee with a mentor and hosting a forum for the recipients. "I'm thrilled to have this opportunity to work with this stellar group of leaders," Lee said. "I'm especially excited to see the diversity represented in this group, as these will be leaders who continue to have an impact in their respective houses for years to come."
"Since the inception of the Emerging Leaders program six years ago, it has been a joy to witness the ways in which people from throughout our industry have invested in the men and women who have been a part of this initiative through the work connected to PubU and now the mentoring dimension," Jeff Crosby, ECPA president, said. "I'm grateful for the nominations from our member publishers who, through their nominations of existing staff, have recognized their potential for growth and contribution. I heartily congratulate each of our 20 most recent Emerging Leaders in this year's class. We look forward to seeing you in our online sessions next month!"
Presenting the 2021 PubU Online Class of Emerging Leaders: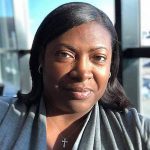 Quantrilla Ard is a recent transplant to the Atlanta area along with her husband and three littles. A passionate creative at heart, she has answered the call to encourage women in all stages of life and of various backgrounds through empathy, transparency, and love. She shepherds stories as a literary agent with Embolden Media Group, and faith-based personal and spiritual development writer. She is also a dynamic speaker and people-connector who believes in the power of collective strength, community, and fellowship. She recently graduated from Walden University with a PhD in Health Psychology and is an advocate for social justice with a focus on Black maternal and infant health and mortality. You can find her sharing stories of triumph at www.thephdmamma.com.
---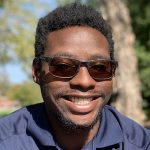 Lawrence Beamer works for Baker Publishing Group as the Visual Communication Department's Creative Service Coordinator, helping to facilitate the work between the Marketing Department and the VISCOM Design team, as well as help with overseeing the interdepartmental workflow processes. VISCOM does a variety of different projects, including book trailers (interviews of authors as well as After Effects animation), Social Media posts, website management, book poster and banners, book cover design, and graphics assistance for our clients. Lawrence states, "Working at BPG is an amazing experience and I work with the best people!"
---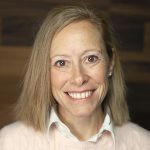 Tara Burns is the Print and Online Publicist for InterVarsity Press. Her primary focus is on Trade Books and the new IVP Kids Imprint. She is approaching her two-year anniversary with IVP after having had an 11-year career in advertising, serving as a Media Director for Fortune 500 companies. Following her career in advertising, she took a 12-year hiatus from the corporate world to raise her family and actively volunteer within her church and community. Tara lives in the Western Suburbs of Chicago with her husband and two teenage boys.
---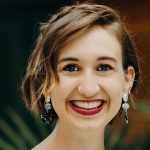 Leslie Calhoun is the Marketing and Publicity Associate at WaterBrook & Multnomah (imprints of Penguin Random House), and has worked on a range of titles from bestselling fiction and children's illustrated books to award-winning middle grade fantasy. She has also assisted with high-profile campaigns for New York Times and USA Today bestselling authors on both the marketing and publicity fronts during her four years with the company. In addition to these roles, she is an active participant on the WaterBrook & Multnomah Children's team and takes great joy in being one of the founding members of WaterBrook's newest line, Ink & Willow, which creates and publishes interactive products that infuse contemplation and inspiration into the regular spiritual practice of creative-minded Christians. As a writer herself, she enjoys contributing to many of the titles in the Ink & Willow line while also cultivating her own middle grade and young adult projects.
---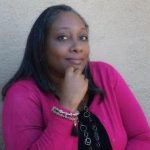 Cynthia Crawford has become a champion for diversity in publishing, since joining Christianity Today's church resources team as an editor. Her desire is to educate publishers on the needs of readers and authors of color and also to create opportunities for people of color to publish traditionally. Recently, she joined Embolden Media Group as a Literary Agent and is excited about the opportunity to help the publishing industry evolve and become a better reflection of the Kingdom of God.
---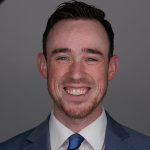 Vincent B. Davis II serves as an Amazon Marketing Specialist with Iron Stream Media.  He is also an author, entrepreneur, speaker, and soldier. After graduating from East Tennessee State University, he quit his day job and decided it was as good a time as any to follow his dream. With a shoestring budget and no platform to speak of, he's now published six historical fiction novels, three of which have become Amazon International Best Sellers.  He is passionate about helping authors learn the marketing and advertising tactics he used to succeed. Focusing primarily on the intricate algorithms of Amazon, he loves making the complex simple so that authors can build up their platform and increase their sales.
---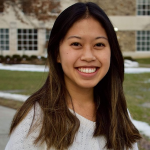 Geri Edwards is the Events Marketing Coordinator at InterVarsity Press. She received undergraduate degrees from Houghton College in Integrated Marketing Communication and Theology, and this past spring, moved from Upstate NY to Chicagoland for her work. Geri interned at IVP during Summer 2020 remotely and is now glad to be part of the IVP marketing team full time. One of her favorite parts of working with conferences is connecting with readers personally, and supporting IVP authors.
---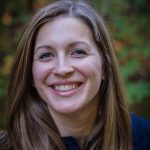 Audrey Greeson is the Acquisitions Editor for B&H Academic, an imprint of B&H Publishing. In previous roles with B&H Academic she has been involved in the editorial process for over one hundred titles. She is a graduate of the University of Mary Hardin-Baylor, where she studied Biblical Studies and Biblical Languages, and she received a Master of Arts in Christian Studies from Southeastern Baptist Theological Seminary. Her favorite element of publishing is the behind-the-scenes work of helping bring an author's vision to life. She loves spending time outside with her husband and three small, rambunctious children and enjoys baking, discovering new children's books, and running in her wooded neighborhood in Youngsville, North Carolina.
---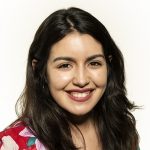 Isabella Graunke is a Publicist at Tyndale House Publishers. Her favorite parts of her job are getting to know her authors and creating unique campaigns for their books. She's worked with a variety of outlets such as The Wall Street Journal, Parade Magazine, Woman's World, Christianity Today, and more. In her free time, you'll find her writing flash fiction, participating in dance classes, or playing board games with her best friend turned husband, Dan.
---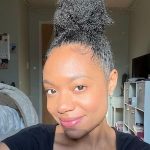 Toria Keyes is a recently graduated college student from Grand Valley State University. She graduated with a Bachelor of Arts in Creative Writing and Human Rights. She loves getting to know new people and discovering different places that she can add to her bucket list to travel too. She is passionate about hearing about the lives of other people from across the world and how they differ from her own. This is why she was so thrilled to Intern for VOICES at Our Daily Bread Publishing. She not only learned the structure and purpose of the publishing industry, but she also enjoyed reading articles written by marginalized individuals. She believes their voices matter and should be amplified to raise awareness of the injustices in their lives. Her mission is to write, edit, and publish works that not only raise up aspiring writers but also educate the public on issues that matter. Aside from creative writing, editing, and publishing, she loves to paint, draw, and do crafts or anything artsy because she believes in the power and beauty of authentic craft.
---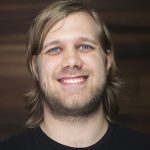 Ethan Lunow is the Print Production Coordinator at InterVarsity Press, where he has worked and served for almost three years. Before that, he grew up as a missionary kid in the Philippines, which fostered his love of world history and cultures. He pursued his higher education at John Brown University and then Wheaton College, studying history at both, before landing a career at InterVarsity Press. Ethan loves engaging with the stories in movies, games, and books and is excited to continue honing his skills in the Christian publishing industry!
---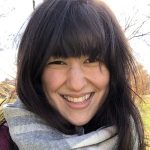 Kaitlin Murphy is an editorial assistant with InterVarsity Press. She graduated from Haverford College in May 2020—a pandemic graduation!—with a BA in English and a minor in psychology. After interning with IVP in the summer of 2019, Kaitlin developed an interest in publishing, and she was thrilled to begin working with IVP in September 2020. Kaitlin is also passionate about campus ministry, having been involved with InterVarsity Christian Fellowship as a student and now serving on InterVarsity's Mixed Advisory Team. She is grateful to be in a job that allows her to engage with words, books, and stories, all with the hope of growing in her love for Christ, participating in God's kingdom work, and sharing the most important story of all.
---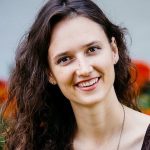 Mandi Lee DeVos Newell is a production editor at Lexham Press, Faithlife's publishing house. She was born and raised in Steamboat Springs, Colorado, where when she wasn't playing outdoors, she was writing stories on an old typewriter. She received a B.A. in English from Westmont College, which ignited her interest in poetry and publishing. She has worked in a variety of writing, editing, and project management roles. She lives in Bellingham, Washington, with her husband, Mathias. In her free time, she enjoys reading, hiking, and making new recipes.
---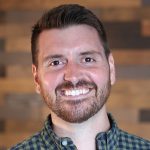 Logan Pyron started his literary career in the classroom. As a public educator, he spent five years guiding young minds to a love of literature along with teaching them to develop professional writing skills. Toward the end of his teaching career, he longed to take part in the literary world as opposed to merely teaching about it. Three years ago, he would step out of the classroom and into the publishing world working under the imprint of B&H Publishing Group. In his role at B&H, Logan has taken part in projects ranging from the ghostwriting of devotionals, to editing coloring books, audiobooks, and developmentally editing numerous titles that have been published in the past two years. Logan lives in Spring Hill, Tennessee with his wife, Tiffany, and serves his local church as a theological reviewer and student pastor.
---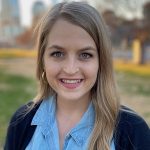 Stacey Sapp lives in Nashville, TN and works as the Marketing Coordinator for B&H Publishing Group, an imprint of Lifeway Christian Resources. She was born and raised in Florida where she graduated from The University of Florida with a bachelor's degree in business and a master's in communication. In her free time, Stacey enjoys road tripping with friends, listening to live music, and serving in the student ministry at her church.
---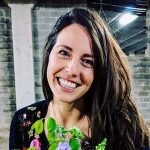 Anna Sargeant is currently an acquisitions editor for children's and teen books at B&H Publishing. She grew up in Southern California, where she earned her bachelor's in liberal studies with a concentration in mathematics. After college, Anna moved to Austin, Texas, where she lived for nearly fifteen years before moving to Nashville. Anna served for eight years on staff with The Austin Stone Community Church, where she oversaw the children's curriculum program and eventually managed content for the Austin Stone Institute and other church ministries. Anna has also been a classroom teacher, tutor, freelance writer, and book coach. If she's not writing, editing, or reading, you might find her hiking in the woods, trying a new restaurant with her husband, or riding horses.
---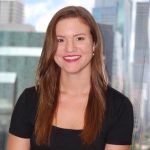 Dylan Schlesinger is a contracts manager at HarperCollins Christian Publishing (HCCP). She manages, negotiates, and drafts contracts for four different imprints at HCCP, while offering assistance to the in-house legal team in ongoing matters. Prior to HCCP, she earned her Juris Doctorate (J.D.) from Brooklyn Law School, with a focus in Entertainment Law, Contracts law, and Intellectual Property. She has worked with the legal department at SAG-AFTRA & Atlantic Records (Warner Music). Dylan graduated from Brandeis University as a double major in English literature and film studies.
---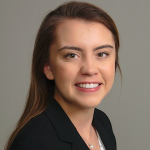 Krista Squibb is the Social Media & Email Marketing Coordinator for Hendrickson Publishers. In 2019, she graduated from Bentley University with a bachelor's degree in Managerial Economics. At Hendrickson Publishers, Krista manages and creates content for all their different imprints. She enjoys getting to create content for various audiences and brainstorming ways to market products so they reach the hands of those who need them. In her free time, Krista enjoys reading, listening to podcasts, and spending time outdoors. Fairly new to the publishing world, she says, "I'm excited to learn more at PubU."
---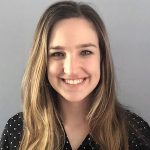 Abigail Talbott is the Customer Experience Manager at The Good Book Company. Her role spans across publicity, marketing, and customer service. She is passionate about serving authors, customers, and colleagues. She enjoys making food for her friends and fresh flowers from the farmer's market. She lives in the greater D.C. metro area with her husband, Thomas, and their daughter, Evangeline.
---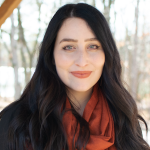 Chelsea Woodward is a publicist with WaterBrook & Multnomah, imprints of Random House. She began her publishing career four years ago and has had the privilege of launching several bestselling and award-winning books. She lives in Colorado with her husband and their two mischievous dachshunds.
---
PubU Online, held November 3-12, includes more than 30 webinars and forums, presented by 60 industry experts, in 6 publishing tracks:  Children's Book Summit (Nov 3); Marketing (Nov 8); Diversity, Equity & Inclusion (Nov 9); Editorial (Nov 10); Operations & Production (Nov 11); and Design (Nov 12).
New York Times bestselling author JENNIE ALLEN (Get Out of Your Head) will present a keynote to attendees on November 4 at 11 am central on "Free Yourself to Thrive in Your Publishing Mission."  The closing session on November 12th will feature the announcement of the Top Shelf Book Cover Award winners.
Attendees have access to the ALL the programming and recordings in every track – for the one price of $135.  REGISTRATION AND PROGRAM INFO IS AT ECPAPubU.ORG.
---
About PubU Online
ECPA PubU Online is the industry's "Publishing University" for Christian publishing professionals, taught by experts and industry leaders, and considered the premier training ground for the industry. In-depth webinars are offered in tracks on Marketing, Editorial, Production & Operations, Diversity Equity & Inclusion, Design, and Children's Literature. Full program details and registration are at ECPAPubU.org.
About ECPA
The Evangelical Christian Publishers Association (ECPA) is an international non-profit trade organization comprised of member companies that are involved in the publishing and distribution of Christian content worldwide. Since 1974, ECPA has strengthened Christian publishing by building networking, information, and advocacy opportunities within the industry and throughout multiple channels so that our members can more effectively produce and deliver transformational Christian content. ECPA.org
Media Contacts:
Jeff Crosby, ECPA President & CEO, jcrosby@ecpa.org or 480-966-3998 ext. 101
Sheri Toomb, Marketing Manager, stoomb@ecpa.org or 480-966-3998 ext. 104