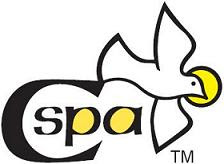 Charlotte, NC, May 11, 2017—After 10 years of sponsoring the Christian Small Publisher Book of the Year Award, Christian Small Publishers Association (CSPA) has renamed the award to Christian Indie Awards. Same great award, just a new name.
"Over the past few years, the number of books published independently in the United States has grown exponentially," says Sarah Bolme, Director of Christian Small Publishers Association (CSPA), the sponsor of the book award. "In fact, between 2010 and 2015, the number of independent or self-published books grew over 400%. This new name better reflects the increasing numbers of independently published books and authors, while continuing to promote small publishers."
The Christian Indie Awards honor books produced by small publishers and independent authors for outstanding contribution to Christian life. Nominations are accepted in 14 categories.
Any small publisher or independently published author can nominate books for the award. Books must be published in 2016 or 2017 by a publisher or author with annual revenues of $450,000 or less. Nominated books must be Christian in nature and intended for the Christian marketplace. All nominated books must be printed in English and for sale in the United States. Nominations must be received byNovember 15, 2017.
All Christian book readers and sellers are invited to vote on the nominated titles. Voting opens at the start of February and continues through March.
Complete guidelines, eligibility, categories, and the nomination form can be found on the Christian Indie Awards website at https://www.ChristianAward.com.
About Christian Small Publishers Association (CSPA)
CSPA exists to represent, promote, and strength small publishers and independent authors in the Christian marketplace. The association represents over 140 members producing materials for the Christian marketplace and is a supplier member of CBA. Christian Small Publishers Association can be found online at https://www.christianpublishers.net.
Contact:  Sarah Bolme, Christian Small Publishers Association
cspa@christianpublishers.net  704-277-7194