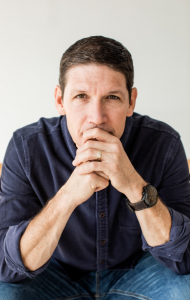 Ada, Mich. (August 10, 2022)—Baker Books is pleased to announce the signing of a multi-book, multi-year partnership with bestselling author Matt Chandler.
"We're thrilled to share a vision with Matt and to join him on a mission to build up the body of Christ," says Brian Vos, Executive Editor at Baker Books.
Chandler's agreement with Baker includes two trade books, video studies, study guides, and other books for the church with the first release scheduled for fall 2023. Chandler is represented by Yates & Yates.
"The men and women at Baker are biblically serious, full of life, and exceptional at what they do," says Chandler. "I'm extremely excited to be partnering with them to encourage and call up the people of God in this unique moment of history."
Matt Chandler is Pastor of The Village Church in Flower Mound, TX and President of the Acts 29 Church Planting Network. In Matt's nearly 20 years at The Village, he has seen the congregation grow from 168 people to over 16,000. Chandler is the bestselling author of eight books, including To Live Is Christ, The Mingling of Souls, and The Explicit Gospel. He lives with his wife, Lauren, and their three children.
Baker Books has a vision for building up the body of Christ through books that are relevant, intelligent, and engaging.
Contact: Holly Scheevel, hscheevel@bakerpublishinggroup.com, (952) 829–2555