For Immediate Release — March 2, 2023

ECPA honors the impact of Philip Yancey and Luci Shaw on May 9 in Nashville
PHILIP YANCEY to keynote the evening and receive the industry's Pinnacle Award
LUCI SHAW will receive the industry's Kenneth N. Taylor Lifetime Achievement Award
The ECPA Awards Celebration will be held May 9th in Nashville during the industry's annual Leadership Summit, and feature the presentation of the 2023 Christian Book Awards.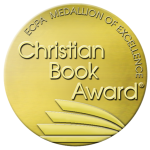 March 2, 2023 – Tempe, Ariz. – The Evangelical Christian Publishers Association (ECPA) announces today that it will present award-winning and best-selling author PHILIP YANCEY with the industry's Pinnacle Award for the outstanding contribution of his writing, with significant impact to the church and society at large.
The award will be presented to Yancey at the evening ECPA Awards Celebration, featuring the presentation of the Christian Book Awards®  held on Tuesday, May 9 in Nashville during the ECPA Leadership Summit.
LUCI SHAW will also be honored and presented with the Kenneth N. Taylor Lifetime Achievement Award in recognition of her innovative, influential, and enduring work in Christian publishing.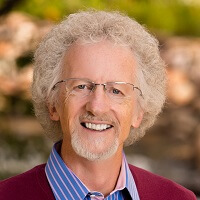 Philip Yancey has written more than 30 books with combined sales exceeding 20 million copies in 49 languages.  ECPA has honored his titles with 12 Gold Medallion Book Awards, a Christian Book Award® for Grace Notes in 2010, and two Book of the Year Awards for The Jesus I Never Knew in 1996, and What's So Amazing About Grace in 1998.  Multiple titles have surpassed one million in sales and ECPA has presented him with several Platinum and Gold milestone sales awards.
Philip has explored the most basic questions and deepest mysteries of the Christian faith, guiding millions of readers around the globe. Early on, he crafted best-selling books such as Disappointment with God and Where is God When it Hurts?.  More recently, he has explored central issues of the Christian faith, penning award-winning titles such as The Jesus I Never Knew, What's So Amazing About Grace? and What Good is God?  In his 2022 memoir, Where the Light Fell, Yancey poignantly revealed never-before told stories from his turbulent childhood and teen years in the American south.  Award-winning titles In His Image and Fearfully and Wonderfully Made are two of three books he wrote with humanitarian surgeon Dr. Paul Brand, which was recently combined into the acclaimed volume, Fearfully and Wonderfully.  He is also, with Tim Stafford, the editor of the NIV Student Bible.
"In his books and work with Christianity Today, Books & Culture and other journalistic endeavors, Philip Yancey's pen has shaped multiple generations," said ECPA president Jeff Crosby. "As one of those readers, dating back more than 40 years, I am grateful for the honesty, piercing questions, and resilient hopefulness. On behalf of the ECPA recognition committee, I extend my congratulations to Philip for this richly-deserved Pinnacle Award.
"Likewise, we are delighted to recognize Luci Shaw's enduring contribution to the publishing industry. Her work at Harold Shaw Publishers and beyond set the bar for literary achievement in our industry. Both Philip and Luci are treasured voices whose work has rightly been recognized with these awards."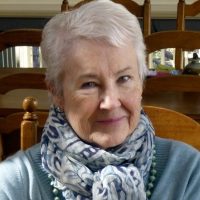 Renowned writer and poet Luci Shaw will be presented with the Kenneth N. Taylor Lifetime Achievement Award in recognition of her lifetime of work in the Christian publishing industry, characterized by the words innovative, influential and enduring.
Luci is the co-founder of Harold Shaw Publishers, a company that throughout its history elevated literary works within the ECPA and CBA environment, right up until the time it was sold to WaterBrook and Multnomah/ Random House. She worked in support of artful publishing at Regent College and shared membership alongside the late Eugene Peterson, the late Calvin Miller, Philip Yancey, John Leax, Steve Lawhead, the late Madeleine L'Engle, and many other greats in The Chrysostom Society; another literary bellweather within Christian publishing whose members produced work as poets, essayists, novelists, and non-fiction writers.
Luci's lasting imprint includes advancing poetry and the arts to an important place within our industry. She is poetry editor and a contributing editor of Radix, a quarterly journal published in Berkeley, California, that celebrates art, literature, music, psychology, science and the media; featuring original poetry, reviews and interviews. She is also poetry and fiction editor of Crux, an academic journal published quarterly by Regent College, Vancouver, Canada. Her impact on literary publishing is clear: it's the bar she raised for literary excellence in Christian publishing.
In addition to her work as a publishing leader, Shaw has published numerous works of poetry, essays, non-fiction, and children's works including Writing the River, Sea Glass, Water My Soul, God in the Dark, Angels Everywhere, The Green Earth, and The Crime of Living Cautiously.
"Luci is the reason my bookshelves are lined with excellent Christian literature. She's the reason my friends are poets. She's the reason I hope to still be writing, like she is, well into my nineties," expressed Sarah Arthur, author of A Light So Lovely: The Spiritual Legacy of Madeleine L'Engle. "For a lifetime, she has poured herself into generations of writers and readers, whether or not her name appears on the cover of their books."
The ECPA Awards evening celebrates the industry's best content and those who have contributed to excellence in Christian publishing, including:
Presentation of the Christian Book Awards in 12 categories and the Christian Book of the Year®,
Recognition of significant sales milestones achieved in the last year through the ECPA Milestone Sales Award program.
Those who register for the ECPA Leadership Summit, on May 9-10, can indicate their RSVP on their conference registration form for an additional $55.  Guests not attending the conference can buy a separate ticket for $99 through the ECPA store link available on the registration page.  The event will be held at the Sonesta Nashville Airport Hotel.
---
The Evangelical Christian Publishers Association (ECPA) is an international non-profit trade organization comprised of member companies that are involved in the publishing and distribution of Christian content worldwide. Since 1974, ECPA has strengthened Christian publishing by building networking, information, and advocacy opportunities within the industry and throughout multiple channels so that our members can more effectively produce and deliver transformational Christian content. ECPA.org
Media Contact:  Jeff Crosby, ECPA president, jcrosby@ecpa.org, 630-989-0222