For Immediate Release – October 29, 2021

The Christy Award® is presented to nine novels, selected as the year's best in Christian fiction
Winners webcast featured 'The Chosen' creator/director Dallas Jenkins and tributes to the late Walter Wangerin, Jr. by Philip Yancey and A.S. Peterson

The 2021 Christy Book of the Year is debut novel "The Edge of Belonging" by Amanda Cox – also named as First Novel category winner.
Novelist Cathy Gohlke is inducted into Christy Award Hall of Fame.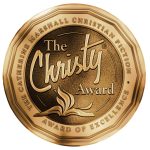 TEMPE, ARIZ., OCTOBER 29, 2021 – Last night, the Evangelical Christian Publishers Association (ECPA) announced the winners of The Christy Award® in nine fiction categories and The Christy Book of the Year during an online celebratory gala with nearly 600 registered viewers.  The event took place in the midst of a five-week Art of Writing webinar series gathering authors, writers, creatives, and publishers for training and connection.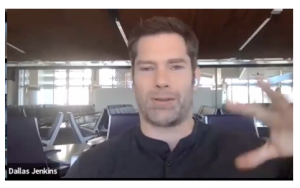 Hosted by award-winning novelist and radio host CHRIS FABRY, the Gala featured an insightful and in-depth conversation with DALLAS JENKINS ('The Chosen' series director, creator, and writer) with his agent STEVE LAUBE on the power of story and his writing process.
Jenkins inspired Christian storytellers with these words:  "We're all just trying to make Jesus more known through Story."
Award presenters were last year's winning authors, and included Melissa Tagg, Robin W. Pearson, Cathy Gohlke, Kristy Cambron, Christine Kindberg, Cindy Woodsmall, Sharon Hinck, Amanda Dykes, Tamera Alexander, and Steven James.
Amanda Dykes, whose debut novel Whose Waves These Are was crowned the Christy Book of the Year in 2020, encouraged the writing audience: "He does not give gifts haphazardly.  He set this story before you to write …and will hold you in all your broken places."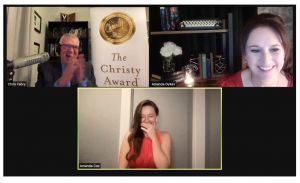 Dykes then announced the 2021 Christy Book of the Year as debut novel The Edge of Belonging (Revell) by Amanda Cox.  This is the third time in the award's history that a debut novel was named as Book of the Year, also joining Lori Benton's 2014 win for Burning Sky (WaterBrook).
Cox, a therapist-turned-novelist, also took home the First Novel win for The Edge of Belonging, of which she said:  "My character, Pearl says it best: 'If the story of my life could say one thing, I'd hope it would show the importance of venturing into the highways and the hedges to let invisible people know they're seen and loved. To invite them in.'"
Another debut novel won in the Young Adult category: Mortal Sight (Enclave Publishing) by Sandra Fernandez Rhoads. Other honors included a double win for author Amanda Barratt for White Rose Resists (Kregel) in Historical and Far As The Curse Is Found for Short Form in the Kregel volume Joy to the World.  And Becky Wade accepted her fourth Christy Award for Stay With Me (Bethany House), which won in the Contemporary Romance category, the same category as her 2019, 2018, and 2017 wins.  Wade also received the 2018 Book of the Year for True to You (Bethany House).
"It is a distinct honor for ECPA to be involved in the management of The Christy Award program, promoting excellence in Christian fiction," says ECPA President Jeff Crosby. "I add my voice of commendation to all of the finalists and winners, and to Amanda Cox for her first novel named as the 2021 Christy Book of the Year.  In partnership with their publishers, the following writers are exemplars for the Christian fiction genre."
Presenting The Christy Award winners for 2021:
---
BOOK OF THE YEAR
The Edge of Belonging, Amanda Cox
Revell/ Baker Publishing Group, 9780800737405
---
CONTEMPORARY ROMANCE
Stay with Me, Becky Wade
Bethany House/ Baker Publishing Group, 9780764235603
---
FIRST NOVEL
The Edge of Belonging, Amanda Cox
Revell/ Baker Publishing Group, 9780800737405
---
GENERAL FICTION
The Way It Should Be, Christina Suzann Nelson
Bethany House/ Baker Publishing Group, 9780764235399
---
HISTORICAL
The White Rose Resists, Amanda Barratt
Kregel Publications, 9780825446481
---
HISTORICAL ROMANCE
A Portrait of Loyalty, Roseanna M. White
Bethany House/ Baker Publishing Group, 9780764231834
---
MYSTERY/SUSPENSE/THRILLER
Relative Silence, Carrie Stuart Parks
Thomas Nelson, 9780785226185
---
SHORT FORM
Joy to the World: Far as the Curse is Found, Amanda Barratt
Kregel Publications, 9780825446696
---
SPECULATIVE
Forsaken Island, Sharon Hinck
Enclave Publishing, 9781621841357
---
YOUNG ADULT
Mortal Sight, Sandra Fernandez Rhoads
Enclave Publishing, 9781621841203
---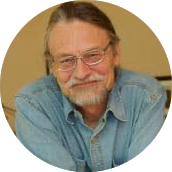 The evening included three tributes to the literary contributions of the late WALTER WANGERIN, JR. by ECPA president JEFF CROSBY, bestselling author PHILIP YANCEY, and author/playwright A.S. PETERSON.
Peterson, managing editor of Rabbit Room Press, has published a collection of Wangerin's stories including Miz Lil & The Chronicles of Grace. He said of Wangerin: "He piled worlds upon worlds; heaped tales upon tales …and built a mountain of Story."  The Miz Lil short story is now available by free download on The Christy Award site, courtesy of Rabbit Room Press.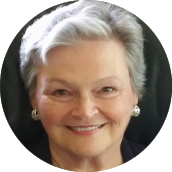 Also honored was multiple Christy Award winning author CATHY GOHLKE, who was inducted into the Christy Award Hall of Fame for her legacy and contributions to Christian fiction.  Her first novel was published when she was 50 years of age, and won The Christy Award in 2007.  Her fourth Christy was awarded last year for The Medallion (Tyndale House).  Prior Christy Hall of Fame honorees include Tamera Alexander, Steven James, James Rubart, Chris Fabry, Lynn Austin, Davis Bunn, and Karen Hancock.
The Christy Award program is supported by media partner Christianity Today, distribution partner Ingram/Spring Arbor, and retail partners that include ChristianBook.com, LifeWay, Logos, Mardel, The Munce Group, NetGalley, and Signature Marketing.
For more information about The Christy Award® program and to sign up for award and event updates for the 2022 season, visit TheChristyAward.com.
---
The Evangelical Christian Publishers Association (ECPA) is an international non-profit trade organization comprised of member companies that are involved in the publishing and distribution of Christian content worldwide. Since 1974, ECPA has strengthened Christian publishing by building networking, information, and advocacy opportunities within the industry and throughout multiple channels so that our members can more effectively produce and deliver transformational Christian content. ECPA.org
The Christy Award® is the foremost award honoring and promoting excellence in Christian fiction since 1999, and is named for Catherine Marshall's novel, "Christy," which has sold over 10 million copies since its publication in 1967. ECPA assumed ownership and administration of the award in 2017 to focus and grow the unique opportunity of fiction in Christian publishing. TheChristyAward.com
ECPA Media Contacts:
Jeff Crosby, President & CEO, jcrosby@ecpa.org, 480-966-3998 ext. 101
Cindy Carter, Recognition Manager, ccarter@ecpa.org, 480-966-3998 ext. 103