For Immediate Release — October 8, 2020

ECPA NAMES THE 2020 FINALISTS FOR THE CHRISTY AWARD®
28 Christian fiction titles announced as top contenders for the year's best novels in 9 categories in online webcast
Winners to be revealed at The Christy Award Gala webcast on November 12th featuring bestselling authors LISA WINGATE, CHRIS FABRY, TAMERA ALEXANDER, STEVEN JAMES

The Art of Writing webinar series kicks off tonight with online conversation between two New York Times bestselling novelists LISA WINGATE and WILLIAM KENT KRUEGER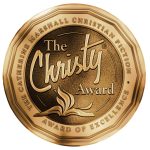 October 8, 2020, Tempe, AZ – Today, the ECPA announced 28 Finalists in nine categories for the THE CHRISTY AWARD® program in an online webcast hosted by radio host and Christy Hall of Fame author, Chris Fabry.  The Christy Award® exists to celebrate excellence in the art of Christian Fiction and to honor the power of faith in story.
Two debut novels that were finalists in the First Novel category also placed in other categories: Whose Waves These Are by Amanda Dykes (Bethany House/ Baker Publishing Group) placed in General Fiction and First Novel; and The Means That Make Us Strangers by Christine Kindberg (Bellflower Press) placed in Young Adult and First Novel.  (Only First Novel entries can be nominated for more than one category.)  In addition, four finalists were announced in the Historical category due to a tie.
The winners in each category – plus the Christy Book of the Year — will be announced via live webcast on November 12 at 7 pm central time.  The Online Gala – normally a semi-formal dinner event — will feature a keynote by New York Times bestselling author LISA WINGATE, along with the induction of Christy Award winning authors TAMERA ALEXANDER and STEVEN JAMES into the Christy Hall of Fame.  The evening's emcee will be the winsome award-winning novelist CHRIS FABRY.
Registration is open for the free Winners Gala webcast, along with the Art of Writing webinar series kicking off tonight with Lisa Wingate and William Kent Krueger. (Recordings are available to those who register.)
"The judge's comments this year impressed on us what an excellent class of literature we are presenting this year," stated ECPA's president Stan Jantz.  "We are so honored to announce these 28 novels as the top contenders for the year's best!"
The 2020 CHRISTY AWARD® FINALISTS in nine fiction categories are:
CONTEMPORARY ROMANCE
Just One Kiss, Courtney Walsh
Courtney Walsh Writes, 9781080912322
Now and Then and Always, Melissa Tagg
Larkspur Press, 9780997964233
Sweet On You, Becky Wade
Bethany House/ Baker Publishing Group, 9780764219382
---
FIRST NOVEL
A Long Time Comin', Robin W. Pearson
Tyndale House Publishers, 9781496441881
The Means That Make Us Strangers, Christine Kindberg
Bellflower Press, 9781797761350
Whose Waves These Are, Amanda Dykes
Bethany House/ Baker Publishing Group, 9780764232664
---
GENERAL FICTION 
All Manner of Things, Susie Finkbeiner
Revell/ Baker Publishing Group, 9780800735692
Whose Waves These Are, Amanda Dykes
Bethany House/ Baker Publishing Group, 9780764232664
The Words Between Us, Erin Bartels
Revell/ Baker Publishing Group, 9780800734923
---
HISTORICAL (tie)
The Bright Unknown, Elizabeth Byler Younts
Thomas Nelson, 9780718075682
The Medallion, Cathy Gohlke
Tyndale House Publishers, 9781496429667
Memories of Glass, Melanie Dobson
Tyndale House Publishers, 9781496434180
My Dearest Dietrich, Amanda Barratt
Kregel Publications, 9780825446054
---
HISTORICAL ROMANCE
The Land Beneath Us, Sarah Sundin
Revell/ Baker Publishing Group, 9780800727994
The Number of Love, Roseanna M. White
Bethany House/ Baker Publishing Group, 9780764231810
The Painted Castle, Kristy Cambron
Thomas Nelson, 9780718095529
---
MYSTERY/SUSPENSE/THRILLER
Echoes Among the Stones, Jaime Jo Wright
Bethany House/ Baker Publishing Group, 9780764233883 
The Girl behind the Red Rope, Ted Dekker and Rachelle Dekker
Revell/ Baker Publishing Group, 9780800736538 
Smoke Screen, Terri Blackstock
Thomas Nelson, 9780310332596
---
SHORT FORM
A Christmas Haven, Cindy Woodsmall and Erin Woodsmall
WaterBrook, 9780525653295
A Flood of Love, Tracie Peterson
Bethany House/ Baker Publishing Group, 9781493417117
Intrigue a la Mode, Regina Jennings
Bethany House/ Baker Publishing Group, 9781493417131
---
VISIONARY
Cry of the Raven, Morgan L. Busse
Bethany House/ Baker Publishing Group, 9780764232244 
Hidden Current, Sharon Hinck
Enclave Publishing, 9781621840992
The Story Raider, Lindsay A. Franklin
Enclave Publishing, 9781621840787
---
YOUNG ADULT
The Means That Make Us Strangers, Christine Kindberg
Bellflower Press, 9781797761350
The Piper's Pursuit, Melanie Dickerson
Thomas Nelson, 9780785228141
The Winter King, Christine Cohen
Canonball Books, 9781947644946
For the fourth year, ECPA will also host The Art of Writing Conference, held via weekly webcasts each Thursday, October 8 through November 5 at 7 pm central – and featuring five intensive seminars for writers and publishers.  They are:
Oct. 8: The Power of Story to Change Hearts and Minds with New York Timesbestselling authors LISA WINGATE (Before We Were Yours, The Book Of Lost Friends) and WILLIAM KENT KRUEGER (Ordinary Grace, This Tender Land).
Oct. 15: The Essence of Story: The Pathway to Transformation with author and writing coach STEVEN JAMES with a devotional by novelist TRACIE PETERSON.
Oct. 22: Authors Helping Authors: Tips for Cross-Promotional Strategies with author RACHEL MACMILLAN, marketing expert THOMAS UMSTATTD, and fiction buyer CHRIS  JAGER.  Devotional by author TESSA AFSHAR.
Oct. 29: Conversations on Diversity & Inclusion in Christian Fiction with literary agent JEVON BOLDEN, WaterBrook's senior marketing manager JAMIE LAPEYROLERIE, and writer TASHA JUN and devotional intro by award-winning author CYNTHIA RUCHTI.
Nov. 5: Learning from Fresh Voices: Editors Share What Made Debut Novels Shine from a panel of publishers of the Christy Award First Novel finalists, with devotional by bestselling author TERRI BLACKSTOCK.
The Art of Writing online conference series is available for a special bundle price of only $79. Register at ChristyAwards.com.
The Finalists are posted at christyawards.com/finalists-winners.html and will soon be featured in an e-blast for CT Women as part of Christianity Today's media support. For more information about the program, visit ChristyAwards.com or contact thechristyaward@ecpa.org.
###
About The Christy Award®
The Christy Award is the foremost award honoring and promoting excellence in Christian fiction since 1999, and is named for Catherine Marshall's novel, "Christy," which has sold over 10 million copies since its publication in 1967. ECPA assumed ownership and administration of the award in 2017 to focus and grow the unique opportunity of fiction in Christian publishing.
ChristyAwards.com  @ChristyAward  facebook.com/ChristyAward  IG: thechristyaward
About ECPA
The Evangelical Christian Publishers Association (ECPA) is an international non-profit trade organization comprised of member companies that are involved in the publishing and distribution of Christian content worldwide. Since 1974, ECPA has strengthened Christian publishing by building networking, information, and advocacy opportunities within the industry and throughout multiple channels so that our members can more effectively produce and deliver transformational Christian content. ECPA.org  @ECPA  facebook.com/ECPA.org
Media contacts:
Stan Jantz, ECPA Executive Director, sjantz@ecpa.org, 480-966-3998 ext. 101
Cindy Carter, ECPA Awards & Recognition Manager, ccarter@ecpa.org, 480-966-3998 ext. 103