For Immediate Release — September 19, 2018

ECPA ANNOUNCES THE 2018 FINALISTS FOR THE CHRISTY AWARD™
Winners in nine fiction categories to be revealed at The Christy Award Gala on November 7th at Lipscomb University's Shamblin Theatre in Nashville

Program to feature bestselling authors – FRANCINE RIVERS, CHARLES MARTIN, CARLA LAUREANO, AND CYNTHIA RUCHTI – and a tribute to the storytelling legacy of Madeleine L'Engle by SARAH ARTHUR
Gala preceded by afternoon Art of Writing Conference led by top authors and publishers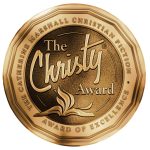 September 19, 2018, Tempe, AZ – Today, the Evangelical Christian Publishers Association (ECPA) announces the 28 finalists in nine categories for the 19th annual THE CHRISTY AWARD™.  The Christy Award™ exists to celebrate excellence in the art of Christian Fiction and to honor the power of faith in story.
Winners will be announced at The Christy Award Gala, taking place at 7 pm on November 7th in the renown Shamblin Theatre at Lipscomb University in Nashville, Tennessee.  The semi-formal dinner event will be hosted by bestselling Christian authors FRANCINE RIVERS, CHARLES MARTIN, CARLA LAUREANO and CYNTHIA RUCHTI.  The program will include a special tribute to the imaginative storytelling legacy of MADELEINE L'ENGLE on what would be her 100th birthday – and presented by her biographer SARAH ARTHUR (A Light So Lovely).
Tickets are on sale now for the Gala and the preceding Art of Writing Conference.
"These finalists use the power of story well to tackle the serious issues of today, the frailties in the human heart, and the gritty histories of our past and imagined future," reflects ECPA's President & CEO Stan Jantz.
"From terrorism, mental illness, addiction, racism, and human trafficking – to WW2, the Middle East, paranormal activity, and a fairy tale – these writers have woven in their faith, imagination, and the fine art of storytelling into 28 fantastic novels!"
The House on Foster Hill by Jaime Jo Wright (Bethany House) was named a finalist in both the First Novel category and in Mystery/Suspense/Thriller. "I look forward to more from this writer," said one judge.
The Nominees for the best novels of the year in nine categories are:
CONTEMPORARY ROMANCE
The Secret Life of Sarah Hollenbeck, Bethany Turner
Revell/ Baker Publishing Group, 9780800727666
Troubled Waters, Susan May Warren
Revell/ Baker Publishing Group, 9780800727468
True to You, Becky Wade
Bethany House/ Baker Publishing Group, 9780764219368
FIRST NOVEL (tie)
Freedom's Ring, Heidi Chiavaroli
Tyndale House Publishers, 9781496423122
The House on Foster Hill, Jaime Jo Wright
Bethany House/ Baker Publishing Group, 9780764230288
Missing Isaac, Valerie Fraser Luesse
Revell/ Baker Publishing Group, 9780800728786
Turtles in the Road, Kaley Rhea and Rhonda Rhea
Bold Vision Books, 9781946708038
GENERAL FICTION
A Time to Stand, Robert Whitlow
Thomas Nelson, 9780718083038
Life After, Katie Ganshert
WaterBrook, 9781601429025
The Space Between Words, Michele Phoenix
Thomas Nelson, 9780718086442
HISTORICAL
Catching the Wind, Melanie Dobson
Tyndale House Publishers, 9781496424785
Isaiah's Daughter, Mesu Andrews
WaterBrook, 9780735290259
Many Sparrows, Lori Benton
WaterBrook, 9781601429940
HISTORICAL ROMANCE
A Dangerous Legacy, Elizabeth Camden
Bethany House/ Baker Publishing Group, 9780764218811
The Lacemaker, Laura Frantz
Revell/ Baker Publishing Group, 9780800726638
To Wager Her Heart, Tamera Alexander
Zondervan, 9780310291084
MYSTERY/SUSPENSE/THRILLER
Coldwater, Samuel Parker
Revell/ Baker Publishing Group, 9780800727345
The House on Foster Hill, Jaime Jo Wright
Bethany House/ Baker Publishing Group, 9780764230288
Rule of Law, Randy Singer
Tyndale House Publishers, 9781496418166
SHORT FORM
Guilt by Association, Heather Day Gilbert
Woodhaven Press (Heather Day Gilbert), 9780997827927
Her Secret Daughter, Ruth Logan Herne
Harlequin Love Inspired, 9781335509314
12 Days at Bleakly Manor, Michelle Griep
Barbour Publishing, 9781683222583
VISIONARY
Awakened, Morgan Busse
Enclave/ Gilead Publishing, 9781683700760
The Day the Angels Fell, Shawn Smucker
Revell/ Baker Publishing Group, 9780800729103
The Man He Never Was, James Rubart
Thomas Nelson, 9780718099398
YOUNG ADULT
The Delusion, Laura Gallier
Wander, a YA imprint of Tyndale House Publishers, 9781496422361
Last Summer at Eden, Christina Hergenrader
Concordia Publishing House, 9780758657138
Unraveling, Sara Ella
Thomas Nelson, 9780718081034
For the second year, ECPA will also host The Art of Writing Conference, held the afternoon of the Gala – from 1 to 5:30 pm – and featuring four intensive seminars for writers and publishers.  They are:
What StoryBrand Means for Publishers and Writers with NYT bestselling author and StoryBrand founder, DONALD MILLER. Don's audiences are challenged to lean into their own story, creatively develop and execute the story of their team, and understand the story of their customers so they can serve them with passion.
Mythbusters: Publishing Edition with Bethany House senior fiction publicist AMY GREEN and a panel of publishing executives.
How to Write Books that Outlast You with SARAH ARTHUR, author of a dozen books on the intersection of faith and literary classics.
Difficult Topics, Happily Ever After and Hope with authors JERRY JENKINS, CHARLES MARTIN, CARLA LAUREANO, JOANNE BISCHOF, and executive editor at Howard Books/Simon & Schuster BETH ADAMS.
Tickets for the Art of Writing conference and The Christy Award Gala are available for a special bundle price of only $99.  Individual event tickets are $69.  Register at ChristyAwards.com.
Both events follow the industry's publisher program, ECPA PubU.  PubU attendees receive a special rate to The Christy Award afternoon and evening events via their PubU registration form.
View the finalists and their covers at christyawards.com/finalists-winners.html.
For more information about the program, visit ChristyAwards.com or contact thechristyaward@ecpa.org.
About The Christy Award™
The Christy Award is the foremost award honoring and promoting excellence in Christian fiction since 1999, and is named for Catherine Marshall's novel, "Christy," which has sold over 10 million copies since its publication in 1967. ECPA assumed ownership and administration of the award in 2017 to focus and grow the unique opportunity of fiction in Christian publishing. ChristyAwards.com  @ChristyAward  facebook.com/ChristyAward  IG: thechristyaward
About ECPA
The Evangelical Christian Publishers Association (ECPA) is an international non-profit trade organization comprised of member companies that are involved in the publishing and distribution of Christian content worldwide. Since 1974, ECPA has strengthened Christian publishing by building networking, information, and advocacy opportunities within the industry and throughout multiple channels so that our members can more effectively produce and deliver transformational Christian content. ECPA.org  @ECPA  facebook.com/ECPA.org
Media contacts:
Stan Jantz, ECPA Executive Director, sjantz@ecpa.org, 480-966-3998 ext. 101
Cindy Carter, ECPA Awards & Recognition Manager, ccarter@ecpa.org, 480-966-3998 ext. 103