Immediate Release: August 14, 2017

Special Edition
ECPA hosts first-time "Art of Writing" conference for writers, storytellers and publishing curators, November 8th at Lipscomb University, Nashville
Art of Writing conference bridges ECPA's PubU and The Christy Award™ evening gala
ECPA unveils new Christy Award site at ChristyAwards.com detailing Christian fiction programs and events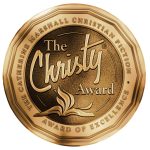 Phoenix, Ariz., August 14, 2017 — For the first time in its history, the Evangelical Christian Publishers Association (ECPA) is producing a specialized conference focused on writing and the creative life. Called "The Art of Writing," this one-of-a-kind conference for writers, storytellers and publishing curators will take place in Nashville on November 8 from 1 to 5 pm, on the campus of Lipscomb University in Nashville. The event will immediately follow ECPA's PubU for Christian publishing professionals (held November 7-8) and precede the Christy Award Gala that evening at 7 pm.
The Art of Writing is designed to bring Christian creatives and publishing curators together for a half day of intensive seminars that celebrate the creative life, provide tips for overcoming challenges in a rapidly-changing industry, and answer questions authors are asking. Amy Green, fiction publicist for Bethany House Publishers, curated the sessions to be of utmost value to writers and publishing curators who are looking for inspiration and seeking practical advice.
Presenters include young adult author Andrew Peterson, speaking about how to benefit from writing in community, as well as Wheaton College professor Dr. Theon Hill, addressing critical questions about diversity in Christian fiction. Blogger Carrie Schmidt and agent and author Cynthia Ruchti will give encouragement and advice to writers, and finally, a panel of representatives from major ECPA publishers will share insider information on the changes and opportunities they see in today's market.
"There's a hunger for the creative life," says Stan Jantz, executive director of ECPA. "Our culture longs for stories that are real, honest, and hopeful. That's why so many of our member publishers are seeing the need to cultivate and support writers who are telling the truth about the world and the hope that exists beyond ourselves."
The Art of Writing will be held at the conclusion of ECPA's PubU (Publishing University), a 24-hour conference for Christian publishing professionals held November 7-8 on the Lipscomb University campus. PubU is an annual event that offers more than 40 classes in the areas of editorial, design, marketing/publicity, reader engagement, production (data-delivery-workflow), and rights management that are developed for industry publishing professionals by publishing leaders. The theme of this year's PubU is "The Art of Curation" and will feature Gabe Lyons, author and Q conference founder, as keynote speaker.
"We intentionally scheduled The Art of Writing to immediately follow PubU," says Jantz. "Having both publishers and writers together in the four sessions will create a special energy and spark practical ideas that inform every dimension of the creative writing process, from the conception of an idea, to the development of a story, to its eventual publication."
Following The Art of Writing conference, The Christy Award dinner and celebration gala will be held at 7 pm that evening at Lipscomb University. The Christy Award, the premiere Christian fiction award program, recognizes excellence in 9 categories. Finalists will be revealed on September 20, with the winners in each category and the Book of the Year announced at The Christy Award Gala.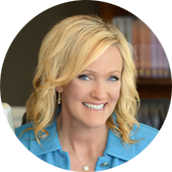 Hosted by award-winning author Chris Fabry, the gala will feature New York Times bestselling author Karen Kingsbury, whose newest novel, Love Story, debuted at #1 on both the ECPA and Publishers Weekly bestselling fiction lists. Joining Karen will be the extraordinary musician and writer Andrew Peterson, whose young adult fantasy series, The Wingfeather Saga, has captured the imaginations of a new generation of readers.
"ECPA is thrilled to be presenting three outstanding publishing and writing events on November 7 and 8 that will celebrate the creative life of writers and the craft of curation for publishers," Jantz said. "Nashville has become the creative capital of the world, and Lipscomb University is a place where the arts—from music to writing—are taught and celebrated."
Information and registration for The Art of Writing conference for writers, storytellers and publishing curators held November 8, 1-5 pm, is at ChristyAwards.com
Tickets for The Christy Award Gala held November 8 at 7 pm is at ChristyAwards.com
Registration for PubU for Christian publishing professionals held November 7-8 (12-12pm) is at ECPAPubU.org with a special rate for publishers to stay for the conference and gala.
(Combination discounts are available for all three events.)
###
The Evangelical Christian Publishers Association (ECPA) is an international non-profit trade organization comprised of member companies that are involved in the publishing and distribution of Christian content worldwide. Since 1974, ECPA has strengthened Christian publishing by building networking, information, and advocacy opportunities within the industry and throughout multiple channels so that our members can more effectively produce and deliver transformational Christian content. ECPA.org
The Christy Award™ is the foremost award honoring and promoting excellence in Christian fiction since 1999, and is named for Catherine Marshall's novel, "Christy," which has sold over 10 million copies since its publication in 1967. ECPA assumed ownership and administration of the award in 2017 to focus and grow the unique opportunity of fiction in Christian publishing. ChristyAwards.com
Media contacts:
Stan Jantz, ECPA Executive Director, sjantz@ecpa.org, 480-966-3998 ext. 101
Cindy Carter, ECPA Awards & Recognition Manager, ccarter@ecpa.org, 480-966-3998 ext. 103