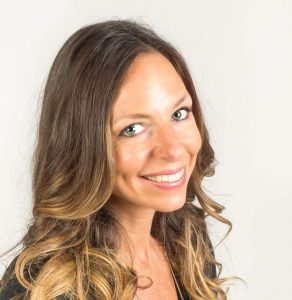 WaterBrook and Multnomah is pleased to announce that Jessica Kastner Keene has joined the publicity team as Publicity Manager, reporting Beverly Rykerd, VP, Director of Publicity. With nearly ten years of book publicity experience, Jessica comes from Rowman & Littlefield Publishing Group, where she has led hundreds of highly successful media campaigns for well-known authors and experts such as Cindy Williams, Toni Tennille, Mark Obama Ndesandjo, Caron Butler, and many more. Her titles have recently garnered national media attention in The New York Times, The Wall Street Journal, Fox & Friends, The Today Show, CNN, Hannity, 60 Minutes, CBS This Morning, and many national NPR programs. 
Jessica has a background in journalism and is also the published author of Hiding from the Kids in My Prayer Closet and a writer in the Christian market, featured regularly on CBN.com, GodTV.com, Crosswalk.com, Beliefnet.com, and many more.
Jessica will bring her expertise and media savvy to WaterBrook and Multnomah's Christian Living, women's and some children's titles. She will be working with such authors as 'Dude Dad' Taylor Calmus on the children's book Dad and The Recycling-Bin Roller Coaster, award-winning author and neurosurgeon W. Lee Warren's Hope is the First Dose, as well as Pastor Michael Todd's next release.
WaterBrook and Multnomah are imprints of Random House, a division of Penguin Random House, LLC.