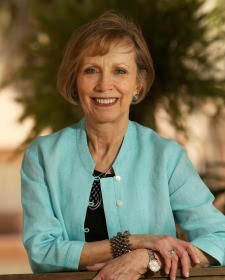 Books & Such Literary Management announced Mary Keeley's departure from publishing early today, June 5, 2017.  Keeley has been a part of the publishing industry for nineteen years. She began at Tyndale House Publishers where she worked for eight years, first as a product manager, then as an administrator, and finally as an acquisitions editor for nonfiction. Having helped to produce multiple book projects with Randy Alcorn, Joel Rosenberg, Chuck Colson, Josh McDowell, Gary Smalley, Dianne Matthews, and numerous others, Mary gained a thorough understanding of the entire publishing process.
Her four years at Christianity Today International extended her knowledge of the industry to the world of magazine publishing. There she also spearheaded an author relations initiative for the contributing editors of Leadership Journal.
In 2010, Keeley joined Books & Such Literary Management as an agent. Janet Kobobel Grant, founder and president of Books & Such, said, "I first met Mary when she worked at Tyndale House while I was on a business trip with a client. I still recall how warmly Mary greeted the skittish author, putting her at ease. That approachable, kind, and engaged manner has served her well during her time with Books & Such, too. Her clients and the agents at Books & Such will all have to work hard to adjust to not having her encouragement and upbeat perspective as part of their lives."
Keeley used her many years in publishing to good effect during her time as an agent, bringing her natural ability to encourage to bear for her clients. She also helped her clients to build their individual brands and to stay on top of the ever-fluctuating publishing trends.
Her fellow Books & Such agents will miss her as well. As Wendy Lawton said, "Mary challenged the rest of us with her ability to keep projects circulating in the industry. At many weekly staff meetings, when each agent reported on the number of proposals sent, Mary's numbers would top the charts."
"My years with Books & Such have been the most rewarding of my career. It has been a privilege to work alongside these fellow agents whose integrity, publishing and business expertise, and care for clients is outstanding. I'm honored to have worked with my wonderful clients to help to expand their writing careers. The decision has been a difficult one, but I can't ignore God's persistent nudging. I wish all of my colleagues and clients great success in the future."
For the past year Keeley has felt God nudging her in a new direction, spending more time with her large family and possibly working in local church ministry. After visits to her far-flung adult children and grandchildren, Keeley will decide between various employment opportunities.
Contact:  Janet Kobobel Grant, Books & Such Literary Management
(707) 538-4184  Janet@booksandsuch.com  http://www.booksandsuch.com