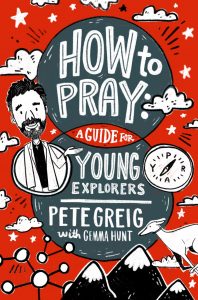 COLORADO SPRINGS, Colo. (May 18, 2023) – NavPress is pleased to announce that How to Pray: A Guide for Young Explorers by Pete Greig and Gemma Hunt received the Evangelical Christian Publishers Association's (ECPA) 2023 Christian Book Award® in the Young People's Literature category.
"How to pray is a universal concern, and we're delighted that this invaluable resource is getting such recognition," said David Zimmerman, NavPress publisher.
Based on Greig's book How to Pray, which was touted by Christianity Today as "an instant spiritual classic," this book is packed with drawings, exercises, experiments, and engaging stories that relate to eight- to eleven-year-olds. Reviews, however, give praise from a much wider audience, noting that adults are inspired to pray as they read along with their kids.
The parent book, How to Pray, has become a top selling title, with more than 70,000 copies in print since its release in September 2019. Pete Greig is the cofounder of the worldwide 24-7 Prayer Movement. Gemma Hunt is the cohost of the Alpha Course.
For more information or media inquiries, please contact Katie Dodillet, Director of Public Relations, katiedodillet@tyndale.com.
NavPress is a business ministry of The Navigators. With a rich catalog of bestselling books, discipleship resources, and The Message® Bible, NavPress supports readers as they know Christ, make Him known, and help others do the same.® Since 2014 NavPress has been in a publishing alliance with Tyndale House Publishers, one of the largest independently owned Christian publishers in the world. NavPress resources are sold, distributed, and marketed worldwide through Tyndale House Publishers.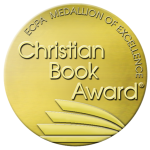 The Christian Book Award® program has recognized the absolute highest quality in Christian books since 1978, when it was called the Gold Medallion Award. Based on excellence in content, literary quality, design, and impact, the Christian Book Award® program is the oldest and among the most prestigious awards in the religious publishing industry.  ChristianBookAwards.com
The Evangelical Christian Publishers Association (ECPA) is an international non-profit trade organization comprised of member companies that are involved in the publishing and distribution of Christian content worldwide. Since 1974, ECPA has strengthened Christian publishing by building networking, information, and advocacy opportunities within the industry and throughout multiple channels so that our members can more effectively produce and deliver transformational Christian content. ECPA.org