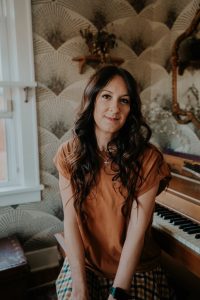 From Ali Gilkeson, of the folk rock band Rend Collective, the children's picture book MY LIGHTHOUSE offers a whimsical and tender tale of finding adventure, losing your way, and learning to appreciate what you already have. The story is inspired by Rend Collective's platinum-selling song by the same name, beloved by adults and kids alike.
The book, ideal for ages 3 to 8, will be illustrated by New York Times bestselling artist Lee Wildish (How to Babysit a Grandma) and is scheduled for publication in Summer 2024. World rights were acquired by WaterBrook Executive Editor Sarah Rubio from Jenaye Merida at WTA Media. The illustrator was represented by Robbin Brosterman at The Bright Agency.
For rights queries: Denise Cronin, decronin@prh.com
WaterBrook is an imprint of Random House, a division of Penguin Random House LLC.