Emanate Books will publish to the fast-growing charismatic market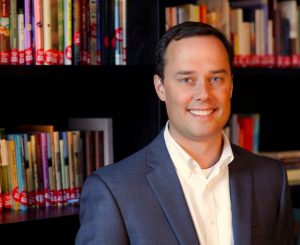 June 7, 2017, Nashville, TN
—Today, Thomas Nelson introduces Emanate Books, its new charismatic Christian publishing imprint.
The word "emanate" means, "something abstract, but perceptible, that spreads out from a source." This new imprint will publish books that emanate God's love to a hurting world.
Emanate Books will bring twelve titles to market in its first year, beginning with "The Azusa Street Mission and Revival" from Fuller Theological Seminary professor Cecil M. Robeck. In early 2018, Emanate will publish two new titles from pastors at Lakewood Church in Houston, Texas. "Hope for Your Marriage," the first marriage book from Clayton and Ashlee Hurst, will release in January 2018. Then, in March, Emanate will release "Our Champion," a memoir that chronicles the triumphant journey of Pastor Craig Johnson's family as they learn to embrace their son's battle with autism.
"The charismatic movement is one of the most popular and fastest-growing forces within the Christian world today," said David Moberg, senior vice president and group publisher at HarperCollins Christian Publishing. "Emanate Books will not only serve readers who are interested in content from well-known and emerging voices within this movement, but will complement Thomas Nelson's robust list of existing titles."
Joel Kneedler, former associate publisher with W Publishing, will serve as publisher of Emanate Books. "I am thrilled to publish books for this audience," he said. "The way 'charismatic' has been defined in the past is vastly different from how those within the movement see it today. It is our goal to help move the conversation into the twenty-first century. The global reach of HarperCollins offers Emanate Books a distinct advantage in reaching readers wherever they may be by working with our partners in Africa, Asia, Australia, Brazil, Europe, and Latin America."
Emanate Books marketing manager Cody Van Ryn commented, "Emanate Books will be home to both timeless and fresh voices from the charismatic community.  We're eager to share our engaging authors and content with readers in new and interesting ways, all with the goal of helping people grow in Christ."
"We are simply looking for writers who are passionate about Jesus, believe in the Bible, and believe in the present-day-power of the Holy Spirit," said Kneedler. "So many charismatic authors have had a positive influence on my spiritual development, and it's a pleasure to help extend their work to more readers."
About Thomas Nelson:
Thomas Nelson is a world leading publisher and provider of Christian content and has been providing readers with quality inspirational product for more than 200 years. As part of HarperCollins Christian Publishing, Inc., the publishing group provides multiple formats of award-winning Bibles, books, gift books, cookbooks, curriculum and digital content, with distribution of its products in more than 100 countries. Thomas Nelson is headquartered in Nashville, TN. For additional information visit
www.thomasnelson.com