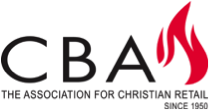 COLORADO SPRINGS, CO – Despite a tough 2016 for Christian stores and the recent demise of a major Christian-store chain, there is good news on the horizon for Christian-product providers, according to the 2017 CBA State of the Industry Report, available this week.
The Conference Board, a New York-based public interest business association, reported key Christian-store customer segments will grow as a percentage of the population, have more disposable income, and could boost print-book sales by $2 billion during the next eight years. Additionally, the NPD Group reports 1.3 million millennial women gave birth for the first time in 2015, adding opportunities for Christian stores who serve young families. The Report devotes sections to millennials, their church habits, and marketing to them.
Structural Obstacles and Counter Strategies
Notwithstanding the good news, the industry's significant structural obstacles could challenge robust growth, the Report indicates. Christian stores saw a 6 percent sales decline in 2016 over 2015, although the network reported higher transaction averages for the same period. According to CROSS:SCAN data, powered by ParableConnect, 61 percent of reporting stores saw higher transaction averages but less traffic to capitalize on the good sales and service.
While declining store traffic is a major contributor to the sales decline, Christian stores also lack strong omnichannel capabilities that enable them to connect with consumers online, where most early shopping occurs. Increasingly, retailers need to effectively present brand and product offerings both online and in store, because that's how customers are shopping, according to research summaries presented in the Report.
CBA's CROSS:SCAN data program gathers actual sales data from stores for weekly CROSS:SCAN reports. Reporting stores are primarily independent single or small-chain stores.
The Report indicates that 60 percent of Christian-store respondents have less than 5 percent of total sales from online or ecommerce transactions, 25 percent don't attempt to sell online, and 20 percent don't have a website.
However, responding retailers said social media, company websites, and email marketing are top marketing-investment increases planned for 2017. Mobile marketing ranked at 1.9 on a scale of 5, just above radio and print advertising.
The report summarizes several leading research findings regarding the new customer "purchasing journey," or how people learn about products, research them, and then decide where and how to buy. It also outlines recommended retail strategies to compete against Amazon and big-box discounters based on national consumer and retail research.
Included research in the Report indicates that for the foreseeable future—and despite the rise of e-commerce rates—85 percent of all retail sales will continue to be through brick-and-mortar stores. Stores overall will be smaller as sales and marketing by retailers move online and the role of the store changes.
20 new stores, but a net loss of 25
In a separate survey included in the State of the Industry Report, the industry saw a net loss of 25 stores, which represents less than 1 percent of the total network composed of primarily traditional Christian stores that have more than 75 percent Christian-product inventory plus other industry stores with smaller Christian-product ratios.
In an analysis based on comparisons from several Christian-supplier customer lists, CBA store data, and phone calls to confirm store-opening dates, the industry saw 45 stores close, but also saw 20 new stores open.
The report is free to CBA retailer members and survey participants, with a nominal charge to nonmembers and suppliers. Order from the CBA website: www.CBAonline.org/research.
CBA, the Association for Christian Retail
CBA is the leading association for providers of Christian products to reach all people. It supplies vital connections, information, education and encouragement to Christian resource providers.
Contact: Sharon Roberts, sroberts@cbaonline.org