Laura Barker, Vice President and Publisher of WaterBrook and Multnomah, announced new additions and a promotion for the imprints' editorial team.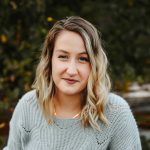 ESTEE ZANDEE is joining WaterBrook and Multnomah as Editor, reporting to Editorial Director Andrew Stoddard. With eight years of publishing experience, Estee most recently served as Associate Literary Agent at The Bindery, where she demonstrated a keen eye for commercial book proposals and honed her author coaching skills. Previously, she worked as a freelance editor and collaborative writer for authors such as Mark Batterson, Philip Yancey, and Lisa Bevere. In addition, she was a member of the editorial team at Zondervan for several years. Estee will focus her acquisitions efforts on titles that meet the needs and interests of Spirit-filled Christians in the Pentecostal and charismatic movements, which continue to see rapid growth worldwide.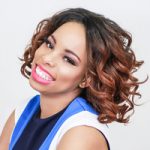 LUVERTA REAMES is joining the WaterBrook and Multnomah team as Editorial Assistant, reporting to Andrew Stoddard. Luverta holds a masters in publishing from Pace University, as well as a degree in journalism and business administration. She most recently worked for Embolden Media Group, a publishing consulting firm and literary agency. We are delighted to have Luverta's excellent organizational and administrative skills supporting our editorial team.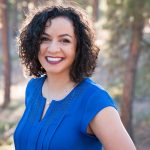 In addition, JAMIE LAPEYROLERIE will transition into the role of Editor, reporting to Andrew Stoddard. In her previous role as a senior marketing manager for WaterBrook and Multnomah, Jamie spearheaded campaigns for numerous successful books, including the bestseller Own Your Everyday by Jordan Lee Dooley, Ready to Rise by Jo Saxton, and titles in the popular Wingfeather Saga middle-grade fiction series by Andrew Peterson. In addition, Jamie has made key contributions to the success of our Ink & Willow imprint through her work on products such as Rise Up: A Coloring Book Celebrating Black Courage, Resilience, and Faith; My Prayer Journey; and 40 Days of Intentional Living. Jamie is respected throughout the industry for her active involvement with The Christy Award Advisory Board, ECPA PubU Brain Trust, and various DEI groups that seek to amplify voices of color.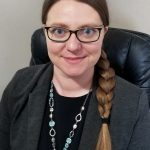 We are pleased to announce the promotion of KIM VON FANGE to Associate Editor. In her seven years with WaterBrook and Multnomah, Kim has demonstrated strong editorial instincts and a dedicated passion for a wide-range of books. In addition to her work on our Ink & Willow products, Kim acquires for both WaterBrook and Multnomah's children's publishing and adult nonfiction programs. Her creative insights have contributed to the joyful energy of The Inventions of God (and Eva) by Dave Connis and the upcoming picture book You Come from Greatness by Sara Chinakwe. Kim's thoughtful guidance of debut authors is on display in the forthcoming books Simple Money, Rich Life by Bob Lotich and Awaken a Better You by BJ Thompson.
WaterBrook and Multnomah are imprints of Random House, a division of Penguin Random House.